This job is no longer active. It was disabled the March 18, 2020 by Siili Solutions Oyj
Software Developer (C++ / Qt)

3 months ago
Posted: 3 months ago

Siili Solutions Oyj
Company: Siili Solutions Oyj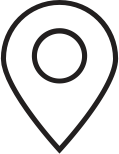 Oulu
Location: Oulu
Are you an experienced and challenge loving C++ expert with Qt twist? Are you interested in working in big project with a complex architecture? Do you see international environment as an asset? If so, we have the most exciting position to offer for you!

What it takes to succeed in this position?

•    Your main competence should be with C++ and/or Qt, at least 3 years of experience with your chosen language is required
•    Understand the requirements and constraints of embedded software develoment
•    Fluent Finnish and good English skills in addition to good communication skills
•    A craftsmanship attitude with passion for quality
•    Willingness to travel

Bonus competences that help in this position:

•    Experience in developing user interfaces on embedded Linux systems
•    Experience with 2D/3D graphics
•    Understanding of agile software development processes
 
What's in it for you?

In this position we guarantee you get to learn new things, step outside of your comfort-zone and really challenge yourself. You will be working in a project related to automotive industry. The position includes some travelling for example in the introduction and training phase, possibly some later too.

Here in Siili we co-create modern digital services with our customers.  We offer you the chance to work together with senior level colleagues doing exciting and challenging projects. We have exceptionally experienced and skilled professionals who share strong craftsmanship attitude and passion for continuous development. We want you to be proud of your competence and get excited about your work! At Siili you will have the chance to develop your own competence with the help of the Siili community.

Who are we?

Siili is a fusion of creative minds and passionate digital and technical artisans with an average of 14 years of work experience from our respective fields. We combine strategic insight, creative design, technical excellence and measurability into one agile entity. 
In addition to the awesome co-workers and interesting job we offer you an attractive compensation package. 

Got interested?

If you have questions about this position, please contact Maarit at maarit.kettunen [at] siili.com We are growing fast, making good profit and starting new customer projects all the time, so we are willing to start the discussions with you immediately. Send your application rather sooner than later!