Experienced Developers (Low-code)

6 days ago
Posted: 6 days ago

Tieto
Company: Tieto

March 21, 2021
Due date: March 21, 2021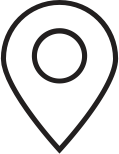 Lappeenranta, Jyväskylä, Tampere, Oulu, Kuopio, Espoo
Location: Lappeenranta, Jyväskylä, Tampere, Oulu, Kuopio, Espoo
You may apply to TietoEVRY by selecting Apply and fill your application details to the form. You may also Apply by using LinkedIn and populate details to your application from your LinkedIn profile.
Experienced Developers – Finland
Are you looking for a career with a company that both challenges and cares? Welcome to TietoEVRY.
TietoEVRY is the leading digital services and software company creating digital advantage for businesses and societies. Whether you are a strategist, coder, analyst, or a future-enthusiast, you will find a home at TietoEVRY. Join an exciting journey, building a brighter future together with our 24,000 experts globally. Help businesses and societies meet their full potential – while you are also reaching yours.
At Custom Software Development Network, we build nationally important services. The services that are used both in private and public sectors. The kind of services that you and me both use frequently and the services that play crucial roles in our customers' landscape.
Right now, we are looking for Experienced Developers to build something fascinating utilizing Outsystems low-code platform!
In a nutshell you get to:
1. Join team of highly skilled experts and learn new things with and from them
2. Work in an agile manner
3. Develop very important services
4. Utilize your already great low-code skills
We expect you to have
Proficiency with at least one programming language: C# and/or .NET

1-2 years track record in Low Code (also as study project)

Ability to write high quality code based on Outsystems best practices

Experience in Agile methods and you enjoy Agile way of working in short sprints with meaningful outcomes/product increments and demo presentations

Good practical experience with software architecture

Experience with relational database technologies

Knowledge in Database Modelling

Experience in HTML, CSS, JS

Project experience and good feedback from previous projects
If you have at least one of the following Certifications, that would be highly appreciated but not mandatory
Outsystems Associate Web Developer, Mobile Developer and/or Reactive Web Developer

Outsystems Tech Lead or Professional or Expert Developer
The nature of the client makes both Finnish and English language a mandatory requirement for this role. 
So why TietoEVRY? 
It's all about learning, development and people! 
Professional growth is guaranteed. We have a large client base, covering all industries. When professionals feel the urge to seek out new roles, we have hundreds of new opportunities available for internal rotation to ensure that no one will get stuck in routines.

Ask anyone, the number one reason to join and work in our teams is people! We have a diverse group of great individuals here, all eager learners and doers.

Genuinely meaningful work - you get to influence how digitalization serves millions of Finns, today and tomorrow.

As a big organization, we are able to provide almost unparalleled development and promotion opportunities.

Salary is important, right? We offer competitive compensation, benefits, and a great work-life balance.

Learning as a lifestyle - certifications, platform to learn anything from design thinking to new technologies, inclusion.
Join us and be part of our success!