Social Media Specialist (Helsinki)

6 days ago
Posted: 6 days ago

Elisa
Company: Elisa

March 14, 2021
Due date: March 14, 2021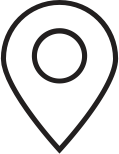 Helsinki
Location: Helsinki
Are you ready to take the next step in your social media marketing career? Maybe you are our future team mate? We are looking for a creative Social Media Specialist to join Elisa's communications team permanently.
As a Social Media Specialist, you will be responsible for implementing our social media strategy in order to increase our online presence and improve our brand marketing, sales and HR efforts by supporting different stakeholders in Elisa. This is a key role in regards to Elisa's strategy, over all communication and brand presence. Although it being a very independent role, you are never left on your own. You will be working closely with a large number of nice people from e.g. Marketing, Communications, Sales, HR and Customer service departments, as well as our media creating and media partners.
Your main responsibilities include:
Implementing and managing our social media strategy
Managing and overseeing social media content
Following up results of social media campaigns
Staying up to date with the latest social media best practices and technologies
Working with different agencies and social media partners to align Elisa's needs
Collaborating with Marketing, Sales, HR and Customer services teams
Maintaining and further developing Elisa's social media presence in different channels
Using and managing social media marketing tools such as Falcon
At Elisa we have worked flexibly from wherever it suits you best for a long time already. However, most stakeholders are in the Helsinki region, and under normal circumstances we believe you will be most successful if you are able to meet people face to face. As a bonus, of course, you will be able to enjoy the company of the rest of Elisa's communications team, who likes to touch base in our office in Pasila quite often to exchange thoughts or bad jokes over a cup of coffee.
We offer you an interesting opportunity to learn and grow and challenge yourself in (a) great company. Elisa has been ranked as one of Finland's top employers for many years, for many reasons: huge amounts of flexibility, a friendly and supportive working environment, great leadership, a continuous curiosity and strive to develop, as well as a fundamental invitation to come as you are. We understand and honor the fact that each elisian comes with families, hobbies, problems, backgrounds and lives of their own. Read more about Elisa and the elisians here.
In order for you to find the perfect balance of success and challenge, we hope that you'd have:
Around 2-3 years of experience of working with managing social media
A curious, brave mindset to keep learning and developing both processes and yourself
Experience with implementing different social media strategies to implement brand awareness and increase sales
Fluent Finnish and English written and oral skills
Excellent knowledge of Facebook, Twitter, LinkedIn, Instagram, TikTok and other social media best practices
Good understanding of social media KPIs
Great interpersonal and communication skills
BSc degree in Marketing or relevant field
+ as a bonus, we appreciate any undertanding of SEO and web traffic metrics
Aren't you just a little bit curious what your future would look like working with us? We are curious to get to know you better, too. Leave your application and contact information through the link below. If you have any questions, don't hesitate to contact your potential future team leader Alfiya Akhmetova at alfiya.akhmetova(a)elisa.fi.