Kesätyö: Technical Support Advisor

6 days ago
Posted: 6 days ago

Telia Finland Oyj
Company: Telia Finland Oyj

March 17, 2021
Due date: March 17, 2021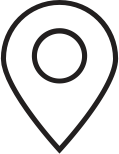 Helsinki
Location: Helsinki
My name is Henry Ahveninen and I am leading Service Experience team. My team has some of the most talented people in our field, and I am super proud of every member of our team. We are looking for a Technical Support Advisor to join our awesome team in Tripla, Helsinki for the summer.
Is this your next opportunity?
We offer you a full-time job (37.5h / week) for 3.5.–31.8.2021. We work on weekdays between 8:00–17:00. Starting time will vary.
Our team goal is to provide excellent customer service. Your responsibilities will be 1st-2nd line technical support to our customer environments over the phone and emails. You will be working with your team, other divisions, and departments in a positive manner and resolving server or network issues.
Is this you?
You have good communication skills in Finnish and in English. Our main working language is Finnish. You may respond to this job advertisement in Finnish. You will be solving our customers' various technical problems as well as providing customer service over the phone, e-mail or through job requests via the job control system. The topics of support requests mainly concern problem situations related to shared server or cloud environments but can also accommodate diverse requests related to online service client environments. Typically, these are a variety of advice and requests for assistance in problem situations, but may also include, for example, order processing and the erection of new services, as well as the closure of terminated services.
You do not need to be an expert, as we will familiarize you with the tasks. We are looking for a Technical Support Advisor, who has experience in customer service tasks and a suitable technical knowledge base, as well as motivation to learn new things. The job requires good social skills and positive attitude in customer service is the most important prerequisite for success in the job.
Our Ideal Candidate Has:
Analytic problem-solving skills
Customer service skills
Desire to learn new things
Good (written and spoken) Finnish and English
Team spirit, flexibility, and a positive attitude
We Value Experience in The Following Topics:
Knowledge about hosting services
Positive attitude and capability to work under pressure
Understand general of webhosting services
Experience in Service Desk
It's more than just a job!
Regardless of the position you are looking for, we will give you the tools and support you need to grow both as a professional and as a person, with us. We can offer you your next big opportunity in a creative, motivating, and welcoming company where everyone can be themselves, with equal access to opportunities. We respect and value the diversity of people. In addition to an attractive and inclusive work environment, we also enable flexibility and offer you comprehensive onboarding, up-to-date tools, extensive occupational health care, and a wide variety of other great employee benefits.
Interested?
We look forward to receiving your application and to make sure that your personal data is kept safely, we kindly ask you to apply through our recruitment system. We are not able to handle resumes via e-mail or equivalent.
Selection will take place on an ongoing basis and this position might be filled before the application deadline. Please attach your CV and cover letter. The cover letter should include your salary request. The last day to apply is 17.3.2021.
If you require any further information, feel free to contact our recruiting team: minka.z.kentta(at)teliacompany.com.
Welcome to Telia – Home to your next big opportunity!
We are Telia Inmics-Nebula, an ICT company within Telia's B2B family and we have solid experience in providing cloud services, advanced ICT environments, and end-user services. With almost 600 experts, we provide versatile expert services for every company that aims to make their business more profitable and provide a better employee and customer experience. We are constantly working to increase the number of our experts. We currently work in ten locations: Helsinki, Tampere, Turku, Lahti, Lappeenranta, Jyväskylä, Kuopio, Joensuu, Vaasa, and Oulu. We want to be the one ICT partner that helps you succeed.