Internships to Paf IT & Development

6 days ago
Posted: 6 days ago

Paf
Company: Paf

March 31, 2021
Due date: March 31, 2021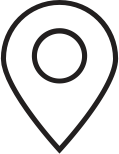 Mariehamn
Location: Mariehamn
Summer Internships to Paf Tech
Paf is a pioneer when it comes to responsible gaming and it is part of our mission to lead the way and to be a positive agent of change. We have a clear ambition to influence the gaming industry in what we believe is the right and only direction - transparency, openness and honesty. 
In order to create the best possible products and experience for our players we strive to create an inspiring and collaborative working environment. We empower our employees to be the best version of themselves through personal growth. We believe this produces experiences that exceeds our players' expectations!
The Paf Summer internship is an excellent opportunity to grow your skills and to gain insight into an international company. It will also be an invaluable opportunity for you to get to know Paf as a potential future employer. 
The opportunity
During the summer internship, you will be part of Paf:s cutting edge IT teams handling everything from cloud infrastructure, development and IT equipment working with the latest technologies on the market.
If you are interested in learning about and working with technologies like AWS Cloud, Docker, Microservices, Infrastructure as Code and more then this is the place for you.
Requirements
Your are in the final stages of your University studies or have recently graduated

Good knowledge in spoken and written English ( English is our corporate language.)

You are not afraid to challenge yourself, learn new technologies and ways of working
Skills and attributes for success
You are determined, committed, thorough and open to new challenges

You have an IT mindset, enjoy solving problems in an creative way

You want to spread your wings in an diverse international company, working with people from all around the world
Other information:
Summer internship period:  07.06.2021 - 31.08.2021
Location: Paf Head office, Mariehamn
Positions: 3
Application process:
Add your application in English, including your CV and a motivational letter. We are going through applications continuously. All applications are treated confidentially. Last day to apply is 31.3.2021. For further information, please contact Fredrik Wiklund [email protected]