Senior Integration Developer, Elisa Automate (Helsinki, Tampere, other)

6 days ago
Posted: 6 days ago

Elisa
Company: Elisa

March 28, 2021
Due date: March 28, 2021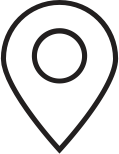 Tampere, Helsinki
Location: Tampere, Helsinki
Would you like to join a growing team of professionals who are providing state-of-the-art automation solutions for international customers?
Elisa Automate is a team within Elisa's international business domain and the start to a great success story. We started our journey as an internal startup. We managed to automate our own network so well that we now offer our automation solution to operators worldwide, to help them with automation in planning, operations and optimization of radio networks.
Our agile team is now scaling further and looking for new talented members to join the crew. We do software development with modern tools, DevOps practices and tech stack.
We are short of talented Senior integration developers
You might be the one if you know your way in event-driven microservices with containers and mostly jvm based (Java, Kotlin) languages, along with Python. And you have experience of modern software development technologies:
Kotlin, Kafka, Kubernetes, ElasticSearch, Python, REST based Microservices for example
Experience of building integrations or working with software product delivery is appreciated.
Knowledge of radio network technologies and associated systems is very much appreciated but not by any means required, you will learn the domain!
Working experience in agile development teams is a definite bonus!
A degree in Computer Science or related field is appreciated.
We are not your ordinary telco corporation. Working in our team is, according to the team members, very much like working in a startup - except you don't have to worry about the financial aspects.
Our team is highly international, and our working language is English. Most of our team is based in Helsinki and Tampere, but like the rest of the elisians, we can work flexibly (in Finland) wherever and whenever it suits us best. Elisa is by proof one of the best places to work in Finland, and we can't wait for you to join us! Check out more reasons to join us.
Sounds like your cup of tea? Shoot us an application as soon as possible and we will get in touch with you! For questions or further discussion, don't hesitate to get in touch with Santeri Toikka (santeri.toikka[at]elisa.fi) or Otso Palonen (otso.palonen[at]elisa.fi).