a week ago
Posted: a week ago

Remedy Entertainment Plc
Company: Remedy Entertainment Plc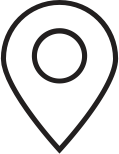 Espoo
Location: Espoo
Remedy Entertainment, the creators of Max Payne, Alan Wake, Quantum Break and Death Rally, and one of the leading game studios in the world is now looking for a (Senior) Level Designer for a key role working on Remedy's projects.
We are looking for a Senior Level Designer for the campaign mode of Crossfire 2, the long-awaited sequel to one of the world's most popular online FPS. We are breaking new ground in story-telling in the first person shooter genre and need a great senior level designer to help our team realize their vision.
Responsibilities
As a Senior Level Designer, you are responsible for crafting story-driven levels and memorable gameplay events using our proprietary level building tools and scripting language.
You will be expected to own level designs from conception to the final stages of polish, facilitating communication and coordinating departments to ensure the vision is clearly understood.
You also help mentor other designers and lead by example.
Requirements and qualifications
 5+ years' experience in the games industry working in a level design capacity, shipping at least one title.
Experience working with a game engine (Unreal Ed, Unity, CryEngine, etc), using scripting tools to orchestrate events, and implementing 3D work into the pipeline.
Understand the aesthetics of environment, function vs. form relationships, narrative pacing as well as what makes a game level fun and intriguing.
Strong experience with scripting (python, LUA, etc.)
Ability to pitch game design concepts in a clear, detailed manner, through strong written and verbal skills.
Passionate about storytelling and crafting memorable gameplay experiences
The ideal candidate will also have
Experience with software such as Maya, Sketchup or ZBrush.
Degree or experience in art, architecture, interior design or industrial design.
Shipped AAA game(s).
What is in it for you?
Yes, you get to move to Finland where the quality of life is exceptional and cost of living is affordable.
Moving to a new country can be intimidating, but our relocation service is there every step of the way to take care of you. You can concentrate on work, while we'll take care of everything else.
You will be offered competitive compensation with a bonus system.
We work hard, but at Remedy we believe in a great work life balance. Happy people work better. In Finland you get up to 5 weeks of paid vacation every year. This is on top of public holidays and other special occasions.
Above all, you get to work on awesome, unique video games that the global audience is interested in at a studio where your input is valued. We try our hardest to keep our team sizes and the work load sensible, so your contributions feel valuable.
If you are interested please apply now. The position will be filled as soon as a suitable applicant is found. To apply, please fill in the application form with your CV and other information relevant to the position.