This job is no longer active. It was disabled the April 17, 2023 by University of Jyväskylä
Doctoral Researcher in Physics / Faculty of Mathematics and Science

a month ago
Posted: a month ago

University of Jyväskylä
Company: University of Jyväskylä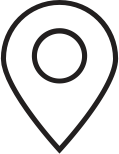 Jyväskylä
Location: Jyväskylä
The Department of Physics, in the Faculty of Mathematics and Science of the University of Jyväskylä, is currently seeking to recruit 
A DOCTORAL RESEARCHER in PHYSICS
The position starts on 1st September 2021 or as soon as possible thereafter, for a fixed term of four years.
We are searching for a highly motivated researcher with a physics background and a keen interest in computational nanoscience.
The successful candidate will join Professor Pekka Koskinen's research group at the Department of Physics. The group investigates the mechanical and electromechanical properties of low-dimensional materials by computational methods, including elasticity theory, classical and quantum molecular dynamics simulations, and electronic structure modeling with density-functional theory. The doctoral researcher's task is to model the structure and properties of two-dimensional materials, especially those of optically forged graphene. The modeling takes place in collaboration with experimental researchers at the Nanoscience Center.
You are the person we are looking for if you have or are just about to have a MSc degree in physics or a related field and are very interested in computational materials research. You have a good knowledge of materials physics, programming, and numerical methods. You have excellent written and oral communication skills, and you can work independently. A documented interest in coding gives you a competitive edge.
The duties, qualification requirements, and language skills of a doctoral researcher are stipulated by the University of Jyväskylä Regulations and language skills guidelines. Good command of English is required, and proficiency to teach in English will be considered beneficial. The MSc degree must have been completed before the position starts. Doctoral Researcher needs to be also enrolled in the doctoral programme which can be applied from the Faculty of Mathematics and Science after selection for the position.
What does the University of Jyväskylä offer as an employer?
At the University of Jyväskylä, you are a recognized member of our community with an ample opportunity to be drawn into international research. You get to participate in our international and multidisciplinary community, where each individual's welfare is essential. You will work in an inspiring and lively campus area and an environment that supports a healthy and active lifestyle. 
Finland has a high standard of living with healthcare, free schooling (also in English), affordable childcare, and good family benefits. The city of Jyväskylä is located in central Finland amidst Finnish lakes and has excellent opportunities for different nature, outdoor, and sports activities. The city of Jyväskylä is a major educational center and the city has a large student population. As such there is a vibrant cultural scene in the city. To find useful information about the University of Jyväskylä, the City of Jyväskylä, and living in Finland, see the University's International Staff Guide.
The position itself gives you an inspiring research environment and a research topic that enables you to build competence for post-graduate careers both in- and outside academia. The initial annual salary range will be approximately 28,000 EUR (gross income, including holiday bonus). As the thesis work progresses, the salary will be revised in accordance with the collective agreement of Finnish Education Employers. The employment starts with a trial period of six months.
How to apply?
The application documents to be included in PDF format:
Motivation letter or video (link only for a video)
A two-page long Curriculum vitae (CV), composed according to good scientific practice and considering the template for researcher's curriculum vitae by The Finnish Advisory Board on Research Integrity and including contact information of two academics who can provide reference letters
Relevant certificates/diplomas (or date of completion of the MSc) and transcripts of academic records
Applicants are kindly asked to submit their applications using the online application form by March 22th, 2021.
For further details, please contact Professor Pekka Koskinen (tel. +358 40805 4089, pekka.j.koskinen@jyu.fi) or visit the research team's website.
The main fields of research at the Department of Physics of the University of Jyväskylä are subatomic physics and materials physics. Areas of research in subatomic physics include physics of nuclear structure, especially exotic nuclei, nuclear models, double beta decay, ion source physics, applied research with accelerators, physics of ultrarelativistic heavy-ion collisions, neutrino physics, and particle cosmology. Areas of research in materials physics include nanophysics and quantum technology, superconductivity, low-temperature physics, computational materials physics, and the physics of complex materials. Experimental research is carried out in the department's accelerator laboratory, in the laboratory of the multidisciplinary nanoscience center, in the tomography laboratory, and in foreign research centers such as CERN and GSI. 


The University of Jyväskylä is a human-centered environment of 2,500 experts and 14,500 students. Our goal is to create wisdom and wellbeing for all. JYU's naturally beautiful campus is located in the heart of the city of Jyväskylä. JYU is the third-largest employer in Central Finland.