(Senior) Documentation Engineer

2 weeks ago
Posted: 2 weeks ago

Wärtsilä
Company: Wärtsilä

March 31, 2023
Due date: March 31, 2023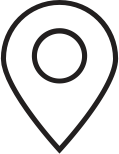 Vaasa
Location: Vaasa
Wärtsilä is leading the maritime industry's transformation towards a decarbonised and sustainable future. We at Wärtsilä Marine Power are proud to offer our customers the world's widest network of maritime expertise and the full portfolio from engines to lifecycle solutions. 

We want to change the course towards an interconnected and cleaner maritime future and are constantly on the lookout for future-oriented talent to join our team and to work towards enabling sustainable societies through innovation in technology and services - together. Are you ready to jump onboard?
We are looking for a (Senior) Documentation Engineer to join our Content Management team. In this position, you will be creating and maintaining spare part documentation used by both external customers and internal stakeholders. The documentation is crucial information to ensure smooth life-cycle support for Wärtsilä's extensive product portfolio.
 
You will be guided and supported by your Team Leader and our team of Documentation Engineers.
This permanent position is in Vaasa, Finland.
 
In this position, your main tasks and responsibilities will be to:
 
Create and maintain information that supports our customers to operate and maintain their Wärtsilä products
Create content for end customer's Spare Part Catalogues along with spare part data for the Code Resolution database used by internal stakeholders within Wärtsilä
Communicate and coordinate with various stakeholders to ensure successful documentation delivery
Keep scheduled delivery times and ensure high documentation quality
 
As an ideal candidate you should have:
 
Technical education, preferably a BSc or MSc degree
Interest in Engine technology
 Ability to transform and visualize Product Data Management information into useful Spare Part Information
Ability to convert engineering drawings and NX 3D models to dedicated Spare Part Illustrations (Adobe Illustrator and PTC Creo Illustrate)
Ability to communicate with partners and suppliers when required
Having an eye for detail, being open minded and a good team-worker
Good command of English (both oral and written), other languages considered as an advantage.
Experience from Bill of Material (BoM) management or spare part illustrations, as well as experience from working with spare part related data in module based PDM or ERP systems, is considered as an advantage
 
Why you and us?
 
You will be a part of a global organization with local presence and work in an exciting and dynamic working environment with highly motivated and skilled co-workers. We offer interesting and challenging work tasks, as well as personal and professional development in a great team. 
If you feel excited by being a part of this working environment and think your personal skills and qualities match the job requirements, we look forward to receiving your job application.
 
Contact and next steps: 

We hope to hear from you before the application deadline 31st of March 2023 through submitting your application through our Careers portal. Our recruiting tool recognizes the time zone where the job ad has been published and closes the application period according to same time zone.
 
Contact person to give further information:
Jenni Hirvinen – Manager, Content Management
jenni.hirvinen@wartsila.com 
+358 44 508 6993
Last application date: 31/03/2023 
At Wärtsilä we value, respect and embrace all our differences, and are committed to diversity, inclusion and equal employment opportunities; everyone can be their true self and succeed based on their job-relevant merits and abilities. 
All new Wärtsilä employees in Finland will attend occupational health check, including the drug test/screening. The legislation of the country followed when person is located outside of Finland.
This is Wärtsilä 
Wärtsilä is a global leader in innovative technologies and lifecycle solutions for the marine and energy markets. Our team of 17,000 professionals, in more than 200 locations in 68 countries, shape the decarbonisation transformation of our industries across the globe. Read more on www.wartsila.com.