Salesforce / Vlocity Solution Architect

more than one year ago
Posted: more than one year ago

Fluido
Company: Fluido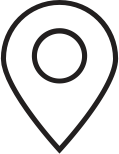 Finland
Location: Finland
Why join Fluido?
Fluido is a leading Salesforce partner in Northern Europe that lives and breathes Salesforce. With us, you are developing new cutting-edge solutions and enhancing the way our customers conduct their business when it comes to anything related to the Salesforce ecosystem. At the same time, you are enjoying the benefits that we got to offer: flexible working hours and locations, inspiring company culture, great colleagues, and competitive salary and benefits.
What you will be responsible for:
Understanding customers' business problems and translating these into specific technical requirements
Creating estimations and scoping based on discussions with key stakeholders and internal Superheroes
Managing customer projects independently and within a team.
Supporting pre-sales by proactively engaging with customers to find new projects and other opportunities for Fluido
Understanding solution design & deployment cycle from requirement specifications to deployment
Desired Experience/Skills:
Strong implementation experience, including development, across the full software development lifecycle in Salesforce & Vlocity
Strong understanding of Salesforce/Vlocity architecture, environment management, release management, source control, deployment methodologies
Experience working in large SF Orgs, particularly with multi-million customer records will be essential
Ideally experience in the Telco industry, TMF CPQ experience is advantageous (Vlocity, Salesforce, Cloudsense, Apttus…)
At Fluido, you will get:
The opportunity to make a difference in a fantastic organisation and be recognised for your efforts!
A fantastic tailored 3-day onboarding programme at the start of your journey with us to make you feel like a Fluidian from the start
Ongoing support and time of your team leads and peers
The support of our business team to grow personally and professionally throughout your journey.
The possibility to attend training and conferences relevant to your desired career path.
A knowledgeable team of experts to spar with and a supportive and appropriate environment to conductively perform your work comfortably.
At Fluido you will NOT:
Wake up in the morning feeling that it's just another day in the office. Every day at Fluido is a journey among friends and you choose the path!