more than one year ago
Posted: more than one year ago

ABB Oy
Company: ABB Oy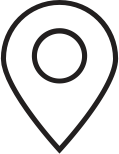 Helsinki
Location: Helsinki
Take your next career step at ABB with a global team that is energizing the transformation of society and industry to achieve a more productive, sustainable future.At ABB, we have the clear goal of driving diversity and inclusion across all dimensions: gender, LGBTQ+, abilities, ethnicity and generations. Together, we are embarking on a journey where each and every one of us, individually and collectively, welcomes and celebrates individual differences.
ABB Drives is a pioneering technology leader, providing products and solutions to help our customers maximize productivity, safety, and energy efficiency, with a focus on reducing the impact on the environment.The role reports to the Global Division SCM Manager. As a Global Category Manager Power Electronics (Power Semiconductors, Power Capacitors, Inductives, fans & blowers, and current transducers) you are responsible for identifying, selecting, qualifying, and continuously developing the best supply base through the total cost of ownership (TCO) to exceed the internal and external superior customer experience. He or she has the responsibility to meet or exceed all the division business targets and secure the execution of all division strategic initiatives by developing a supportive strategy, flight plan, and actions. He or she has a good understanding of market trends, even including sub-suppliers in certain cases and how they impact to and supplier's capability. He or she has also the responsibility to lead the Power Electronics team (formed by members from different local divisions), and the SAMs (Supplier Account Managers). Global Category Manager Power Electronics has a strong commitment to developing the business in the long run, in close cooperation with Suppliers, R&D, operations, PE/Q, and other functions that satisfy both the daily operative needs and long-term business needs of the division.
Your responsibilities
Category strategy 2025, flight plan, and actions follow up with global and local teams. Understand market trends, even including sub-suppliers in certain cases, and how they impact supplier's capability. Meet or exceed targets set for own category (Cost reductions, Supplier C OTD, Supplier Quality, lead time, etc.) Lead the Power Electronics global team (dotted line leadership). Develop suppliers in close collaborations with the SAMs (Supplier Account Managers), operations, management mentors, and relevant parties. Have selected suppliers SAM responsibility by him/ herself. Accountable for global and local divisions performances for own category like Material availability and Supplier on-time delivery, supplier selections in NPD sourcing as well as supplier changes during the product lifecycle, region for the region and TCO-based cost competitiveness, cost reductions, and business allocation. Supplier quality and reliability development, cash creation by VMI, consignment stock, lead time reductions, and other relevant actions as defined in strategic flight plan actions. Develop processes, tools, analytics, dashboards relevant to the power electronics category with help of tools and development team members. In collaboration with other category managers secure, in terms of TCO, the cost optimization of power electronics. Promote internally and externally digitalization and process automation, in collaboration with operations and product engineers. Share best practices globally inside of the supply chain management team and colleagues.
Your background
As mandatory, strong knowledge on power semiconductors area University degree Master of Science in Engineering or Economics Minimum 5 years' experience in sourcing, category management, R&D, Operations or PE/Q area Excellent leadership skills and collaboration with local divisions and between cross-division level Fluent and collaborative behavior with wide network of suppliers, internal or external customers, Local Divisions, R&D, PEQ etc. Fast problem-solving skills Patient, passionate, ability to work under pressure, persistent with continuously improvement mindset Pro-active and independent decision maker carrying the responsibility Cultural awareness, good communication and negotiation skills, good argumentation and ability to influence internally and externally Good networking and social skills Fluent written and spoken English
More about us
We look forward to receiving your application (preferably in English). If you want to discover more about ABB, take another look at our website www.abb.com.