more than one year ago
Posted: more than one year ago

Bon Games
Company: Bon Games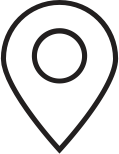 Tampere, Remote
Location: Tampere, Remote
We are looking for a programmer who can manage a fleet of application servers and develop new features in accordance of jointly agreed architectural guidelines.
What we expect
Are you familiar with such things as Django, Unity, Twisted, headless, WebSocket, scalability, Git? If you are, you might be just the person to join our lovely mobile game development team in the heart of Tampere. We hope you have excellent attention to detail and are confident in your skills to handle live servers with enormous amount users. Having a passion for gaming is a plus.
Ideal candidate will have
– Strong Python and C# skills
– Can readily use Bash and other Linux sysadmin tools
– Used Amazon AWS
– Experience in launching an online game
– Good understanding of data handling in a networked context
– Professional English skills
What we offer
– Opportunity to work with awesome team of industry veterans with several published titles
– Relaxed studio atmosphere with clear focus to win the game
– Multi-cultural working environment with a superb team spirit
– Key position to grow together with the new studio
– Agile culture where everybody can create change
– Beautiful city to live in with lively cultural scene and international influence
About us
BON is on a mission to become the leader in mobile tycoon games. We're a multi-cultural environment of professionals from various backgrounds, pushing for best results with every cell in our body. We believe that success comes through passion. We take care of each other and make sure that nobody is left behind when going forward. Keeping things smooth means that we have a flat organizational design. We love games from their nuts and bolts to the shiny gleaming surfaces. Love what you do, and have fun doing it! Come join our team!
We are currently working remotely, but we're looking forward to move into a hybrid model where remote and on-site work is possible.
Apply Now!
Please send your application with resume to jobs at bongames dot fi