more than one year ago
Posted: more than one year ago

Housemarque
Company: Housemarque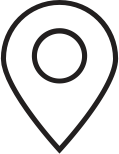 Helsinki
Location: Helsinki
THE JOB
Housemarque is looking for an experienced DevOps Engineer (Mid to Senior level). As DevOps Engineer you are responsible for maintaining our build system and its related components as well as our precious version control system. You work closely with other teams and we expect you to have a proactive attitude towards helping others to get their work done faster and more efficiently. You are a key contributor to getting our game projects shipped on time and without difficulties.
DevOps Engineer's responsibilities include:
Maintenance and improvement of existing build and delivery pipelines

Version control system administration and support

Design and develop integration of version control system with our project tools

Identify opportunities for automation of software processes

Provide support for other teams in matters related to build infrastructure and tools

Enhance build cluster monitoring to ensure problems can be identified and troubleshot efficiently

Work in cooperation with SysOps regarding build cluster software and hardware upgrades

Identify and address any stability, performance and security risks

Create and maintain documentation of the build/release process
We expect you to have:
3+ years of experience in DevOps role

Practical work experience with Unreal Engine

Advanced knowledge of Perforce Helix and Git

Knowledge of other version control systems (Subversion or Plastic)

Experience with Jenkins and its configuration

Experience in at least one programming language (C#, Java, C++ or other)

Profound knowledge of Linux operating system

Fluent written and verbal skills in English
We value:
Ability to write/modify Jenkins plugins

Knowledge of other continuous integration systems (GitLab CI, TeamCity)

Python programming skills

Knowledge of other scripting languages (PowerShell, bash)

Experience with virtualization technologies

Experience with server clustering systems

Experience with configuration management tools

Interest in good code practices

Passionate about video games


THE COMPANY
Housemarque has a track record of 25+ years of developing top-notch games with focus on tight gameplay, impeccable audiovisual execution, and technical excellence. Our latest game Returnal was released for PS5 on April 30th, 2021.
At Housemarque, Game is King. We develop great games that bring happiness and joy to gamers and our fans. We aspire to be a great workplace where people develop professionally and as a person.
We offer:
Exciting and ambitious projects executed with the best tools

25+ years of experience in video game development

Brilliant, diverse and empathetic colleagues to work with

Freedom, flexibility and openness in a collaborative culture

A warm and welcoming atmosphere at our cozy Helsinki office (you'd mostly be working from home currently)

Competitive salary, benefits, healthcare, Nordic work-life balance

Tailored relocation package to help you get settled into Finland


This is a permanent, full-time position based in Helsinki, Finland. We are looking to fill this position quickly so please apply as soon as possible!