a week ago
Posted: a week ago

Wärtsilä
Company: Wärtsilä

June 23, 2021
Due date: June 23, 2021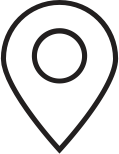 Vaasa
Location: Vaasa
Wärtsilä is leading the transition towards a 100% renewable energy future. We Wärtsilians help our customers unlock the value of energy transition by optimizing their energy systems and future-proofing their assets. Did you know Wärtsilä has delivered 73 GW of power plant capacity in 180 countries around the world, including 80 energy storage systems?

In this era of innovation and fast changing world of energy, we are constantly on the lookout for future-oriented talent to join our team and to work towards enabling sustainable societies with smart technology - together. Want to join the ride?
Wärtsilä leads the transition towards a 100% renewable energy future. We help our customers unlock the value of the energy transition by optimising their energy systems and future-proofing their assets. Our offering comprises flexible power plants, energy management systems, and storage, as well as lifecycle services that ensure increased efficiency and guaranteed performance. Wärtsilä has 72 GW of installed power plant capacity in 180 countries around the world.
We are now looking for a Supply Chain Expert, Americas. The location for this position is Vaasa (Finland).
Location:
Vaasa, Finland
Responsibilities:
For the defined area within Energy Business, the Supply Chain Expert is a key member in the Supply Chain Management team, contributing to deliver projects on-time, with quality and at the lowest possible costs. Expert takes care of the projects in the defined geographical area, mainly in terms of risk assessment, planning and control. This person is a key link between Project teams working in the area and the Supply Chain Management organization, both at the start of the project execution phase and during the project execution itself.
Key responsibilities include:
Project planning work (i.e., MS02, MS07 meetings). Scope verification and Scope review with Project team members. When required, requesting support from Supply Management (Strategic Sourcing).
Ensure project specific requirements and specifications for the purchasing are clarified and communicated to the relevant parties.
Follow up of procurement progress and logistics activities vs plan, as well as informing Project team about delays or risks affecting overall Master Schedule.
Supporting feasibility studies on lead time and capacity related to hot leads in Sales phase.
Contributing in weekly SCM Area Project Portfolio review. 
Follow up of operative performance management cycles within PP&L about shipments on-time fulfilment with purchase order deliveries
Follow up of project progress in other areas (i.e., engineering, site) with frequent pace and in detail, informs and reflects any possible deviations vs initial plan into procurement and logistics plans.
Contributing to process development on his/her area of responsibility
Requirements:
Academic degree (B.Sc. or equivalent) in Engineering, Business Administration or Economics
Good understanding of all or some of the following areas: Project Management, Procurement, Transport
Very good social, communication and presentation skills; good analytical and problem-solving skills
Ability to cope with and work under uncertainty: able to prioritise his involvement in certain projects when required (i.e., projects with higher risks, and on projects involving take-to-market of new products, i.e., ESS).
Positive attitude, willing to learn, and hands-on approach to work
Able and willing to work in team, and with several project teams simultaneously
Fluent in written and spoken English language
We offer:
An exciting opportunity to join the Supply Chain Management team. We are working very hard to contribute to higher project profitability and shorter project delivery times, and we are doing it together, by challenging ourselves to becoming more and more proactive. Our aim is to support Project Teams to deliver successfully projects to customers, both Power Plants and Storage projects. We want to grow with you to improve our operations, in both Planning and Execution phases.
Please apply by June 23, 2021.
Contact person to give more information: 
Oskar Granqvist 
Energy Business, PP&L, Supply Chain Manager Americas
Email oskar.granqvist@wartsila.com


Last application date: 23/06/2021
 
All new Wärtsilä employees in Finland will attend occupational health check, including the drug test/screening. The legislation of the country followed when person is located outside of Finland.

This is Wärtsilä
Wärtsilä Energy leads the transition towards a 100% renewable energy future. We help our customers unlock the value of the energy transition by optimising their energy systems and future-proofing their assets. Our offering comprises flexible power plants, energy management systems, and storage, as well as lifecycle services that ensure increased efficiency and guaranteed performance. Wärtsilä has delivered 73 GW of power plant capacity in 180 countries around the world.
www.wartsila.com/energy
Wärtsilä is a global leader in smart technologies and complete lifecycle solutions for the marine and energy markets. By emphasising sustainable innovation, total efficiency and data analytics, Wärtsilä maximises the environmental and economic performance of the vessels and power plants of its customers. In 2020, Wärtsilä's net sales totalled EUR 4.6 billion with approximately 18,000 employees. The company has operations in over 200 locations in more than 70 countries around the world. Wärtsilä is listed on Nasdaq Helsinki. Find out more at www.wartsila.com