2 weeks ago
Posted: 2 weeks ago

Wärtsilä
Company: Wärtsilä

March 31, 2023
Due date: March 31, 2023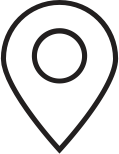 Vaasa
Location: Vaasa
Wärtsilä is leading the maritime industry's transformation towards a decarbonised and sustainable future. We at Wärtsilä Marine Power are proud to offer our customers the world's widest network of maritime expertise and the full portfolio from engines to lifecycle solutions. 

We want to change the course towards an interconnected and cleaner maritime future and are constantly on the lookout for future-oriented talent to join our team and to work towards enabling sustainable societies through innovation in technology and services - together. Are you ready to jump onboard?
We are now looking for an Engine Expert to join in our growing Fuel Injection Systems team, working for a better future. We are a part of Wärtsilä's recognized Research & Development organization, and constantly looking for new talents to join our Team.
 
Location:
The preferred location for the position is in Vaasa, Finland.
 
About the position:
In this position, your work will include participation in the development projects of fuel injection equipment for new sustainable fuels, and also for traditional fuels to support engine development in Wärtsilä. You will coordinate fuel injection development projects with external suppliers and internal customers like laboratory test teams and other Expert Teams. In addition, there will be tasks related to 1D-modelling of hydromechanical systems which will bring you in close co-operation with Wärtsilä Analysis team. This is an important role to maintain R&D leadership in fuel injection, which is a key component area in the Wärtsilä future strategy with new sustainable fuels.
 
In this role, you might be starting your day with running a simulation model of a Fuel Injector for alternative fuels, later that day you could be discussing with supplier about the details of the same Injector. You will not be working on this alone, even though the work requires a high level of independency, as you will have the support from other designers and experts. 
 
As an ideal candidate, you have a degree in Mechanical Engineering and experience in fuel injection components development. For you to succeed in the position, we hope you to have experience from working with CAD tool (Siemens NX), multiphysics simulation tool (e.g., GT, Amesim, Comsol) and product lifecycle management tool (Teamcenter).  Also, some knowledge about FEM simulation and internal combustion engines would be appreciated.
Our team is multinational, so good proficiency in English communication and team working skills are very much expected.
 
Why you and us?
Welcome to a dynamic team, where you have the possibility to resolve technical challenges and push technological boundaries with a team of great colleagues. We want to be the best at what we do and therefore we continuously develop our expertise and way of working. The diversity of tasks and projects offer you a possibility to challenge yourself and work with various groups of people.
We have an amazing team and a clear purpose to exist. We are passionate about the work we do and hope to find a colleague with a shared passion for smart technologies and a sustainable future.
All our employees are encouraged to utilise the variety of training activities, learning solutions and self-study materials that we have to offer, which supports the opportunity to further develop your talents and competencies within an international working environment, in an ambitious and growth orientated organisation.
Contact & Next steps:
We hope to hear from you before the application deadline 31st of March 2023, through submitting your application through our Careers portal. We aim to keep you updated on the process all the way.
In case you have questions about the open position, please contact the recruiting managers:
Balasubramanian Nallannan, Team Leader, Fuel Systems 
(balasubramanian.nallannan@wartsila.com)
Antti Vuohijoki, Manager, Fuel Systems
(antti.vuohijoki@wartsila.com)
Last application date: 31/03/2023 
At Wärtsilä we value, respect and embrace all our differences, and are committed to diversity, inclusion and equal employment opportunities; everyone can be their true self and succeed based on their job-relevant merits and abilities. 
All new Wärtsilä employees in Finland will attend occupational health check, including the drug test/screening. The legislation of the country followed when person is located outside of Finland.
This is Wärtsilä 
Wärtsilä is a global leader in innovative technologies and lifecycle solutions for the marine and energy markets. Our team of 17,000 professionals, in more than 200 locations in 68 countries, shape the decarbonisation transformation of our industries across the globe. Read more on www.wartsila.com.