more than one year ago
Posted: more than one year ago

Housemarque
Company: Housemarque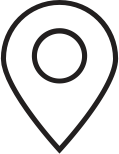 Helsinki
Location: Helsinki
Housemarque is looking for a Lead Environment Artist

THE JOB
As the lead of the talented and passionate environment art team at Housemarque, you'll work together with concept, tech, VFX, lighting and environment artists to oversee and drive the art style and visual storytelling of the project. You will also work closely with the Art Director, other Leads and Producers. 
Lead Environment Artist's responsibilities include
Create visual benchmark environments that inspire and set visual direction

Collaborate closely with the engineering and art teams to create beautiful and unified worlds without sacrificing performance, readability and gameplay

Ensure a solid art foundation, process and positive team dynamics

Clear, effective, collaborative, and timely feedback

Prioritise, plan and organise the team's work (Agile/Scrum)

Communicate the artistic vision clearly and efficiently also in remote work situations

Seek to improve and maintain good work methods and development pipelines

Other lead responsibilities, such as one-on-ones for team members

Participate in leadership training
We expect you to have:
At least 5 years of experience as an Environment Artist in AAA games, preferably at least 3 years in a lead role

Understanding of current techniques and processes utilized in creating AAA games

Understanding of textures and PBR
Ability to collaborate and utilize the strengths of other crafts (tech, design, VFX)

Strong leadership and interpersonal skills

Strong prioritization and multitasking abilities

Passion for art and willingness to learn new workflows and share knowledge

Fluent spoken and written English
We also value:
Experience in game art asset creation in a variety of software packages e.g. Zbrush, 3D Studio Max, Photoshop and Substance Painter

Experience with JIRA and other Project Management Tools

Experience in an art director or lead artist role

Experience with Unreal Engine

Experience with Houdini

Experience with Agile/Scrum development

Experience in cinematography and/or photography
THE COMPANY
Housemarque has a track record of 25+ years of developing top-notch games with focus on tight gameplay, impeccable audiovisual execution, and technical excellence. We are a part of PlayStation Studios and our latest game Returnal was released for PlayStation 5 in 2021.
At Housemarque, Game is King. We develop great games that bring happiness and joy to gamers and our fans. We aspire to be a great workplace where people develop professionally and as a person.
We offer:
Exciting and ambitious projects executed with the best tools

25+ years of experience in video game development

Brilliant, diverse and empathetic colleagues to work with

Freedom, flexibility and openness in a collaborative culture

A warm and welcoming atmosphere at our cozy Helsinki office (you'd mostly be working from home currently)

Competitive salary, benefits, healthcare, Nordic work-life balance

Tailored relocation package to help you get settled into Finland
This is a permanent full-time position based in Helsinki. You will be most likely working remotely from home in the beginning. Deadline for applications is Sunday August 15th, 2021.