This job is no longer active. It was disabled the Dec. 29, 2021 by Nordcloud

7 months ago
Posted: 7 months ago

Nordcloud
Company: Nordcloud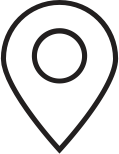 Turku, Vantaa, Helsinki, Espoo, Pori, Kuopio, Oulu, Tampere, Lahti, Jyväskylä
Location: Turku, Vantaa, Helsinki, Espoo, Pori, Kuopio, Oulu, Tampere, Lahti, Jyväskylä
When you join Nordcloud, you become part of a rapidly growing company where you will set your career on track for outstanding achievement within a company that knows no limits. Our customers are large enterprises seeking to be part of #TheCloudRevolution and to benefit from the ability to innovate faster than ever.
At Nordcloud you'll get the chance to work with leading technologies as we partner with the premier global cloud platform infrastructure providers, including Amazon Web Services, Google Cloud Platform, and Microsoft Azure. Now we're looking for AWS Cloud Architects to join our team in Finland.
Your daily work and solutions we build:
As a Cloud Architect at Nordcloud you'll find yourself participating in various customer projects, from new infrastructure builds and migrations to audits and big data. Day-to-day work can be anything from implementing configuration management infrastructure to taking a step back and giving workshops and design recommendations to a technical team.
Your expertise will be also appreciated by our sales team who you will assist to create new products and offerings. There is a great variety for everyone. Your daily serving can include Linux, Puppet, Chef, Ansible, Python, Ruby, Bash, AWS CloudFormation, Terraform, Jenkins, MySQL, PostgreSQL, and MongoDB to name but a few tasty bites.
Furthermore, you will become a trusted advisor for high-profile enterprise businesses and jointly manage the customer relationship and roadmap with the Nordcloud Sales team. All in all, you'll have a selection of different 'hats' to put on and have the luxury of following customer projects from start to release.
What we would like to see:
You have a solid engineering/technical background and hands-on experience with conceptualizing, strategizing, and architecting cloud solutions.
You also understand security, network, virtualization, load balancers, storage, and database matters.

Wide knowledge about AWS Cloud and its services.
Consulting and team-leading skills with a customer-oriented attitude.
Ability to create solution architectures for availability, performance, and cost.
Solid understanding of on-premises technologies (e.g. VMware, OpenStack, or Hyper-V).
Large-scale application deployment and management experience.
Background as Linux/Windows system administrator or backend developer would be ideal.

Experience in configuration management systems (Ansible or similar) and container technologies (e.g. Kubernetes, Docker).
Competence in continuous integration/continuous deployment environments.
Scripting skills.
As you work directly with customers, social skills and a customer service attitude are a must.
We have varying opportunities to work internationally e.g. gross Nordics, so there might be travel required in Finland and/or other locations in Europe (subject to covid restrictions).
Why Nordcloud?
What you can expect at Nordcloud is a straightforward working team of highly skilled Cloud Architects and Consultants that work with public cloud and the related features all day in and out. The pace at which we operate is very fast, the collaboration across Europe is intense and the fun to be had both locally and in international team meetings is huge.

Our motivation stems from technology and the persistent need to be constantly better and know more. Education and learning are a visible part of our daily life and growth take place outside the comfort zone. Because of this, we've earned the place as the trusted advisors to our customers and community when escorting them on their journey in or to the cloud.

We win together. We have 200+ certified AWS experts, 100+ certified Azure experts, and 70+ certified Google Cloud experts working from 19 different offices in 10 European countries, brilliant and friendly colleagues comprising 30+ nationalities.
We grow together. You have lots of opportunities to develop yourself while working together with our leading European Cloud Professionals. We promote knowledge-sharing culture including Open Community events etc. You can participate in world-class public cloud training to ensure continuous learning with a personal training budget, certificates paid, and a bonus for passing certification exams.
We make a difference. You have a chance to work with a variety of high-profile customers from several industries using cutting-edge public cloud technologies. We work closely with the biggest players in the cloud industry: Amazon Web Services, Microsoft, and Google.
We work smart. We're continuously developing our business – which means we're not stuck with the attitude of doing things as they've always been done. We offer you flexible working hours and the freedom to choose your tools and ways of working.
Wide range of benefits like extensive private health care and insurance, wellness benefits, a high-end laptop, and a smartphone of your choice.
Events & fun – besides all your interesting work assignments, feel free to enjoy our extra-curricular activities such as clubs, virtual coffees, after work, etc. And of course, we welcome new activities open-heartedly if you have anything in your mind!
Also, checking our Instagram gives you more insight into the daily life at our Helsinki office.
We look forward to hearing from you!

Please send us your CV or LinkedIn profile and we'll get back to you.
All applicants must have the right to work in the EU. Please read our Data Privacy Policy before applying.

About Nordcloud
Nordcloud is a European leader in cloud implementation, application development, managed services, and training. It's a recognized cloud-native pioneer with a proven track record helping organizations leverage the public cloud in a way that balances quick wins, immediate savings, and sustainable value. As well as partnering with VMware, Nordcloud is triple-certified across Microsoft Azure, Google Cloud Platform, and Amazon Web Services – and is featured in Gartner's Magic Quadrant. Nordcloud has 10 European hubs, over 500 employees and has delivered over 1,000 successful cloud projects for companies ranging from mid-size to large corporates. IBM announced its acquisition of Nordcloud on December 21, 2020.
We are digital builders born in the cloud. Joining Nordcloud is the chance of a lifetime to leave your mark on the tech industry!
#NordcloudCommunity #Li-Remote