more than one year ago
Posted: more than one year ago

Futurice
Company: Futurice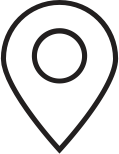 Helsinki
Location: Helsinki
Our primary goal is to find a person with strong iOS and/or Android skills and a passion for mobile development and creative problem solving. We don't want a very narrow-focused person who only wants to work on one platform, but rather a developer with an interest in beautifully written code and great quality apps. In fact, having some experience from other mobile platforms (iOS, Android, Windows Phone 8+), modern cross-platform frameworks (e.g. React Native, Xamarin) or modern web development would be a nice plus, since the situations and needs change quickly in today's business environment.
We expect you to have the skills to deliver commercial grade applications for mobile devices. One of the best ways to demonstrate this is to show us App Store and Google Play references together with a description of your own role in creating those published apps.
You're looking for a new challenge. You have a desire to work and collaborate with the best developers and designers out there, and want to have colleagues with whom you can have meaningful conversations about technology and the world around them. All team members need to be ambitious self-starters and have a desire to be part of a workplace with a lean, flat structure. Individuals are constantly given the opportunity to learn and grow in collaboration with wonderfully nice and extremely talented people.
The Company
Futurice boils down to freedom and responsibility. Those are the two most important things on offer here, as far as your quality of life goes. You'll be given the freedom to make your life here as rewarding as possible and to do things your way. You'll be expected to take responsibility for your own work and how the company as a whole operates. And you'll be heard. We value everyone's input on how the company is run.
We want you to love your job, and we'll do our best to make it happen. We want to have a positive impact in the world, and it shows. We want you to succeed and will help you become a better version of yourself!
We have offices in four different countries, with employees of more than 30 nationalities. You'll have plenty of opportunities try different things - from projects to lifestyles. Futurice is in good shape. We are growing profitably and working to have a positive impact on the world. We work with major international corporations and build services used by millions of their customers in work and leisure. We have a social responsibility program that you can give back to the community through, too.
Would you like to come and help us? You'll get a lot out of it yourself, too. Please send your application with evidence of your skills and motivation.