This job is no longer active. It was disabled the Dec. 23, 2022 by Management Events
Customer Care Internship - English Speaking

a month ago
Posted: a month ago

Management Events
Company: Management Events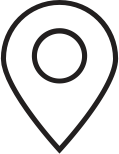 Helsinki
Location: Helsinki
Customer Care Internship – High-Level Decision Makers 
What if there was a workplace where you are in daily basis in contact with high-level decision-makers such as CMOs, CIOs, CFOs and CEOs? Imagine the value of all of those later in your career.  
What if this role was all about making sure that high-level decision-makers have the best experience as our customers? 
What if we said, we are this workplace, and we have this role where most of our career-driven, more experienced employees developed their careers? 
What is this incredible role? 
The Customer Care Internship is a customer service-oriented role where you make sure that we offer the best value for being a member of our community. You keep our customers engaged and prepare them for their meetings with different solution providers on our platform.
Where can you work in such an awesome job?  
With us at Management Events! We are like Tinder for enterprises but without the swiping and weird pickup lines.   
We set up virtual networking events to connect top decision-makers with innovative companies to see if they can work together on business challenges. At these events, the C-level executives talk to several companies that can help them with their projects.   
This all happens in our virtual platform, where our attendees can enjoy inspirational keynote speakers and participate in group discussions.  
How will you have an impact?  
Customer service on the phone.  
Delivering and scheduling meetings.  
Assist in planning the 'speed date sessions' between decision makers and solution providers.  
Guide our attendees through our virtual platform before and during the meetings.   
Collecting feedback and providing services that meet needs  
We are looking for a new colleague with:  
Studies in a relevant field (such as Business Administration, Hotelmanagement, Eventmanagement, but all other studies are welcome)
A high-class customer service mind-set  
Excellent multitasking skills  
Good IT-skills (MS Office)  
Professional level proficiency in English.   
Ambition to learn and be successful in your work  
A positive attitude and team spirit!  
The benefits of choosing us for your internship  
Let's start with the obvious. Can you think of many other jobs where you can engage with and network with national and international high-level decision-makers? This will be a massive advantage for you wherever your career takes you in years to come.  
Be part of the culture, where we enjoy spending time and working together! 
Become part of an international growth organization with plenty of career development opportunities after your internship. 
You will get a monthly internship salary. 
See the video: What's it like to work at ME?  
How to become considered for this fantastic opportunity?  
Simple! Just send us your application and CV in English!