This job is no longer active. It was disabled the Dec. 1, 2022 by Wärtsilä
Product Owner, Engine Control Systems

Today
Posted: Today

Wärtsilä
Company: Wärtsilä

Nov. 30, 2022
Due date: Nov. 30, 2022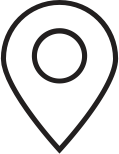 Vaasa
Location: Vaasa
Wärtsilä is an innovative technology company known for being a forerunner in the Marine and Energy markets. Every day, we – Wärtsilians - put our hearts and minds into turning Wärtsilä's purpose of enabling sustainable societies through innovation in technology and services into reality. Our ultimate aim is to provide increased value to both our customers and society. New, game-changing ideas and continuous improvement have been part of our DNA since 1834. Together, we can create new business opportunities and more sustainable future that we can all be proud of. 
Take your next step at Wärtsilä with an enthusiastic team of automation and controls developers developing next level engine controls to enable sustainable shipping and power generation. 
Our industry is entering a new era of innovation and unprecedented efficiency where Wartsila will bring value to all Marine and Energy applications worldwide by innovative use of new fuels and new control strategies. We are participating in sustainable society creation by building power and energy management control systems for future generations. Our vision is to exceed customer expectations by providing best in class engine control systems for superior engine performance and functionality.

Wärtsilä Marine Power Solutions RDE, Automation & Controls is now looking for a Product Owner to join our product owner team. We in A&C develop and maintain embedded engine control systems for all Wärtsilä engines. Our product owner team has end-to-end responsibility for new innovations and life cycle management of our engine control system. 
Join our team of talented professionals in Automation & Control by applying now!

Location for this permanent position is Vaasa or Turku, Finland with hybrid remote work possibilities. 
What we offer
 
Freedom and responsibility over your work enabling excellent work/life -balance
Being part of a team defining the future of our engine control system
Possibility to work in an organisation applying industry best practises in daily way of working
Researching and developing industrial embedded control systems
Develop your skills in embedded control systems and product management combined with good career development opportunities
An opportunity to learn what enables value creation for our products
Possibility to work in the state-of-the art R&D environment in the new Smart Technology Hub Wartsila (https://www.wartsila.com/sth)

Your typical day will include
 
Managing order intake for Automation and Controls together with product owner team
Refining order intake to shape backlog for automation and controls agile teams
Close communication and negotiation with stakeholders regarding ongoing, upcoming and past development initiatives. 
Participation in daily meetings with agile team
Support agile team by setting priority for development items, refining stakeholder requirements together with team, approving team deliverables etc.
Software or hardware release planning
Maintenance of development roadmap together with product owner team.
 
Your background and skills
 
Suitable candidate should have Master or Bachelor degree in Automation, Process engineering, Computer Science or similar
Skills to build understanding in how customers operate our products and the customers' businesses
Good communication and presentation skills for different kind of audience
Curiosity to learn new things and continuously improve way of working.
Knowledge in agile development practises DevOps, especially continuous integration, automated testing and continuous delivery is required
Product owner or product management experience is mandatory
 
Contact & next steps

We hope to hear from you before the application deadline 30th of November 2022, through submitting your application with a CV and cover letter through our Careers portal. We aim to keep you updated on the process all the way. 

In case you have questions about the open position, please contact:

Timo Koskiahde,
General Manager, Automation System Asset,
timo.koskiahde@wartsila.com
Last application date: 30/11/2022 
At Wärtsilä we value, respect and embrace all our differences, and are committed to diversity, inclusion and equal employment opportunities; everyone can be their true self and succeed based on their job-relevant merits and abilities. 
This is Wärtsilä 
Wärtsilä is a global leader in innovative technologies and lifecycle solutions for the marine and energy markets. Our team of 17,000 professionals, in more than 200 locations in 68 countries, shape the decarbonisation transformation of our industries across the globe. Read more on www.wartsila.com.