This job is no longer active. It was disabled the June 24, 2022 by Telia Finland Oyj

11 months ago
Posted: 11 months ago

Telia Finland Oyj
Company: Telia Finland Oyj

June 23, 2022
Due date: June 23, 2022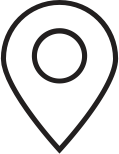 Helsinki
Location: Helsinki
I am Darius Liubinas and I am leading Monitoring team at Assurance Services within Telia IT. We are a great bunch of people, and I am super proud of every member of our team. In our team we continuously consolidate and develop our OSS systems. Simplicity and automation are the driving forces of our activities to support business stakeholders. 
We are looking for motivated drivers to succeed in our journey. 
Is this your next opportunity?
In this position, you will join our team of professionals in creating the next generation of IT monitoring for our stakeholders and customers. We have a skilled team with tens of years of combined experience in the field, all working towards a common goal in their respective areas of expertise. We handle both operational duties as well as the development of our platforms using agile methods. 
Currently, we are looking to strengthen our team and You will play an important role in our network monitoring capability team by enhancing our development capacity and helping to shape the future of network monitoring. 
Is this you?
You have a technical background, university degree in a relevant field or equivalent work experience. You are excellent in structured communication oral/written, and making things happen. You feel comfortable having your own dedicated responsibilities and understand the importance in delivering quality and being thorough. You like to solve tasks as an individual or in virtual teams, where the ambition is to grow together with the team to a high level in DevOps maturity. You can work unhampered in English and Nordic or Baltic language, both written and verbally. You are positive and open for new ideas and changes and can present them structured way to stakeholders. 
Knowledge of and experience in: 
     • Deep knowledge how to work with: 
               • Any fault management tool experience 
               • SNMP traps and understanding how to work with MIB files
               • REST API
               • SOAP API
               • Oracle DB
               • Oracle WebLogic
               • Programming knowledge in Python, SQL and bash scripting
               • RHEL Linux
               • Windows terminal servers 
               • Firewalls and IP tables
Interested? 
If you fancy joining my team, apply for the job! Do you need to know more, call me at +46 725 253025 or connect with me on LinkedIn (https://www.linkedin.com/in/darius-liubinas-1282305/). 
 
Selection is ongoing, so do not hesitate to get in touch. Last application date is 2022-04-19.
Welcome to Telia – Home to your next big opportunity!