5 days ago
Posted: 5 days ago

AGCO
Company: AGCO

April 10, 2023
Due date: April 10, 2023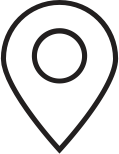 Suolahti
Location: Suolahti
Valtra is the leading tractor brand in the Nordic countries and the third most popular in Latin America. Valtra tractors are individually built according to the customer's requirements. They are renowned for their quality and reliability. Valtra is one of the key brands of the AGCO Corporation, the world's third-largest designer, manufacturer and retailer of agricultural machinery.
We are looking for one
MATERIAL PLANNER
to join the Valtra Manufacturing team in Suolahti. The position is temporary starting as soon as possible with possibility to become permanent employee after the end of temporary contract.
In this role you will be able to work in a genuinely international environment with award-winning, high tech products. We are eager to seek out and develop new ideas in order to better serve our customers and employees, continuously improving what we do and how we do it.
YOUR ROLE
Material planner is responsible for coordinating and executing the material supply for production. The objective is to eliminate production material shortages and keep the inventory value on defined level. Material planner job is highly time-critical and requires close follow up of supply. Failed material planning will lead to major productivity and financial losses. To succeed in material planning it is extremely important to take preventive actions and stay aligned with the suppliers on daily basis.
YOUR TASKS
Material planner basic tasks are: communication with supplier about deliveries, shipment rescheduling, transport, material master data maintenance, new part implementation, express freight booking, shortage reporting and daily logistical problem solving together with multiple stakeholders. By coordinating critical parts for production, for example tractor transmission parts, material planner is practically responsible for production continuation. Material planner is taking actively part in developing the supplier relationship. One material planner is responsible of 25 - 60 different suppliers' performance and has an active role securing the supply of wide range of materials (300 - 1500 material numbers).
YOUR EXPERIENCE AND SKILLS
Our values are team work, openness, ownership, commitment, proactivity and respect. We are looking for someone who can bring these values and live them with us.
You have a polytechnic degree or similar type of previous work experience. You have experience in the Logistics & Supply chain environment and principles.
Negotiation and problem-solving situations are our daily work, so good pressure handling is a must as well as excellent time management skill.
You have good interpersonal skills in order to handle the job properly. We use SAP as working environment and Office package skills are required. Intermediate/advanced Excel skills are needed. Oral and written English language skills are mandatory. Finnish, German, French and/or Italian language skills are seen as an advantage.
WE OFFER
We offer you a competitive salary as well as opportunity to work at a challenging and responsible position at the core of global tractor production in a profitable, growing, international organization. You will be part of an easy-going yet highly professional team. We are a respected workplace of future-oriented, skillful and motivated people. We take care of the well-being of our employees: flexibility in working hours, remote work and comprehensive occupational health services, not to forget our affordable lunch restaurant.
INTERESTED?
We are looking forward to hearing more about you and your experience! We will be reviewing and possibly interviewing candidates before the application closing time, so send your application, CV and salary request soon and at the latest of 10th of April, 2023. Additional information is given by Material Planning Manager Mikhail Oliveira, tel. +358405709095
AGCO, Your Agriculture Company, (NYSE: AGCO), is one of the largest full-range agricultural machinery and infrastructure manufacturers in the world, with global net sales of $12 billion and facilities all over the world. Joining AGCO will enable you to work as part of a great, international team of professionals, 23,000 employees worldwide, co-operating and collaborating across AGCO's worldwide locations. We focus on recruiting the very best candidates to fill our open positions.