Catalyst Product Expert/Engineer

a week ago
Posted: a week ago

Wärtsilä
Company: Wärtsilä

March 29, 2023
Due date: March 29, 2023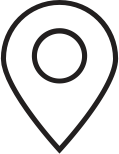 Vaasa
Location: Vaasa

Wärtsilä is an innovative technology company known for being a forerunner in the Marine and Energy markets. Every day, we – Wärtsilians - put our hearts and minds into turning Wärtsilä's purpose of enabling sustainable societies through innovation in technology and services into reality. Our ultimate aim is to provide increased value to both our customers and society. New, game-changing ideas and continuous improvement have been part of our DNA since 1834. Together, we can create new business opportunities and more sustainable future that we can all be proud of. 

We want to transition the world towards a decarbonised and sustainable future. By pushing the boundaries of engineering and technology, we can make it work. We are always on the lookout for future-oriented talent – want to join the ride?
Are you looking for an adventure and want to see the world? At the moment we are travelling in Europe and North America (USA, Mexico).
Catalyst Systems is a product line in Power Supply business line. We are developing, managing and delivering world class emission control solutions for Wärtsilä engines.
We are looking for a Product Expert/Engineer to join our Catalyst Systems Products team. The title can be agreed together with the candidate based on prior experience and seniority.
You will be executing SCR commissioning work primarily in power plant installations. Your other responsibilities are to promote customer satisfaction by ensuring that our products are operational in the field by providing back-office support e.g. to Wärtsilä Warranty organisation and Service network. Remote support is preferred in any cases where it is possible. You will be joining a team of ~10 awesome colleagues.
We hope you are a self-starter capable of working both independently and as part of an interdisciplinary team (e.g. with R&D and Technology experts in Catalyst Systems). You should thrive in a fast paced, constantly changing environment while the industry and business line go through substantial growth. This position offers several opportunities for you to grow and develop your career.
Location: Preferred location for this position is Finland, Vaasa but Turku and Helsinki can also be discussed. Please note that relocations costs and/or immigration support is not available for this position.
Responsibilities: 
Execute SCR system commissioning in complex power plant installations
Be the go-to expert on Wärtsilä selective catalytic reduction systems (SCR), with specific focus on Power Plant SCR's
Provide back-office support to Wärtsilä delivery projects, warranty departments and service network personnel on power plant and marine installations
Report the findings and suggest product improvements internally - Interact with internal and external customers during the work execution
Provide product training to Wärtsilä service network engineers
Expectations: 
B.Sc., M.Sc. or higher in Electrical or Automation Engineering 
PLC/UNIC knowledge and experience 
Basic knowledge in process and mechanical engineering 
Good command of English, both oral and written 
Willingness and ability to travel, approximately 150 days/year in 2023
Proactive, systematic, and organized way of working 
Good skills in communication and customer orientation 
Marine and/or power plant industry experience seen as a benefit 
Experience with SCR systems, other emission control solutions and/or engines seen as a benefit
We Offer Welcome to a dynamic team, where you have the possibility to work independently with the support of great colleagues.
We want to be the best at what we do and therefore we continuously develop our expertise and way of working. The diversity of tasks and projects offer you possibility to challenge yourself,
grow in your career and work with various groups of people. If you are looking for static and boring, this is not the job for you.
Next steps:
Please apply by 29.3.2023. Submit your application before the deadline through our Careers portal. Applications through email will not be considered.
After submitting your application you'll receive a confirmation email. We try our best to get back to everyone within 2-3 weeks after application deadline.
Suitable candidates may be contacted and interviews may be held already prior to the deadline. Starting date in the position will be agreed separately but is as soon as possible.
 
Contact person to give further information: Satu Korhonen
General Manager, Products satu.korhonen(at)wartsila.com
Last application date: 29/03/2023 
At Wärtsilä we value, respect and embrace all our differences, and are committed to diversity, inclusion and equal employment opportunities; everyone can be their true self and succeed based on their job-relevant merits and abilities. 
This is Wärtsilä 
Wärtsilä is a global leader in innovative technologies and lifecycle solutions for the marine and energy markets. Our team of 17,000 professionals, in more than 200 locations in 68 countries, shape the decarbonisation transformation of our industries across the globe. Read more on www.wartsila.com.