This job is no longer active. It was disabled the March 24, 2023 by Wärtsilä
Suomen Mentorit - Data Analyst Trainee

3 days ago
Posted: 3 days ago

Wärtsilä
Company: Wärtsilä

March 23, 2023
Due date: March 23, 2023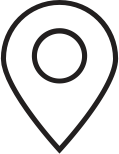 Vaasa
Location: Vaasa
Wärtsilä is an innovative technology company known for being a forerunner in the Marine and Energy markets. Every day, we – Wärtsilians - put our hearts and minds into turning Wärtsilä's purpose of enabling sustainable societies through innovation in technology and services, into reality. We employ around 18 000 experts in over 70 countries around the globe, all of whom take pride in diversity, continuous improvement, and innovation in sustainability.
 
Are you an innovative, curious and solution focused graduate that shares our ambitions towards decarbonisation?  – join the crew!
 
Wärtsilä Field Service & Workshop Business Development Team is looking for a recent graduate (has graduated within the last 18 months) or a student close to finalizing their studies to join our team as a Data Analyst Trainee.
 
Our team supports the global Field Service and Workshop organisation with actionable and data-driven analytics, and you will be working in close co-operation with industry leading professionals around the globe. Your tasks will include, but are not limited to business intelligence reporting, PowerBI report creation and maintenance, customer analytics, competitor analytics and performance indicator tracking. By building a data-driven approach the goal is to help the organization make more informed decisions when planning the service delivery to our customers.
 
This position is located in Helsinki or Vaasa Finland. The position is a temporary trainee position for 6-8 months. 
 
Responsibilities
•    Support in designing, developing, and maintaining tools for data visualization and analytics
•    Scrutinising information using data analysis tools and different techniques and present meaningful results pulled from the raw data
•    Help the organization in becoming data-driven by creating tools and reporting to enable discussion around the process performance in a smart and efficient way
•    Supporting the deployment phase, training the end-users, and writing system/user instructions
•    Elaborate early feasibility study and proof of concept for new development
 
Requirements 
•    Recently graduated or finalizing academic studies in Business Administration, Economics, Industrial Management, Statistics or similar
•    Prior experience with PowerBI (or similar) and relational databases (SQL experience is a plus)
•    Experience with Microsoft 365 applications, especially Excel and Power Point
•    Good presentation skills
•    Analytical mindset with the ability to search, collect and process information from different sources
•    Capability to work independently and in a team, also in a remote context
•    Attention to detail while also keeping the big picture in mind
•    Ability to learn quickly and pick essentials of new things in a dynamic business environment
•    Fluent written and spoken English 

Seen as a benefit
•    Experience with Python or R (or other statistical analysis tools)
•    Experience with other tools such as SAP, Salesforce, QlikView etc.
•    Knowledge of the Maritime industry
•    Experience in RPA development (UI Path or similar)

We offer
•    Work together with a great team of highly skilled professionals
•    Work on meaningful tasks and solving real world business problems with real data
•    Flexible ways of working with remote work opportunities

All Suomen Mentori positions will offer a competitive entry level salary of 3 000€/month.

Please apply by 23rd March 2023.
Note! The position can be filled as soon as a suitable candidate is found, which is why we are processing applicants during the application period as well. 

Contact person for more information:
Kalle Reunanen, Senior Manager, Business Analytics
Mobile Phone: +358 40 528 4986 (Calling time on Tuesdays 13:00-15:00)
E-mail: kalle.reunanen@wartsila.com

This position is part of campaign Tehdään Töitä by Suomen Mentorit (https://suomenmentorit.fi/tehdaan-toita) and to qualify you must be officially a resident in Finland with the permission to work in the country.
Last application date: 23/03/2023 
At Wärtsilä we value, respect and embrace all our differences, and are committed to diversity, inclusion and equal employment opportunities; everyone can be their true self and succeed based on their job-relevant merits and abilities. 
This is Wärtsilä 
Wärtsilä is a global leader in innovative technologies and lifecycle solutions for the marine and energy markets. Our team of 17,000 professionals, in more than 200 locations in 68 countries, shape the decarbonisation transformation of our industries across the globe. Read more on www.wartsila.com.