3 months ago
Posted: 3 months ago

Nordcloud
Company: Nordcloud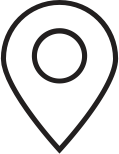 Jyväskylä, Oulu, Kuopio, Helsinki, Salo
Location: Jyväskylä, Oulu, Kuopio, Helsinki, Salo
Nordcloud is here to present other companies' latest technologies and to push the tech industry forward. We are looking for Senior Developers with various backgrounds and interests from front-end to back-end and cloud to data engineering to work either in our Helsinki or Jyväskylä offices or remotely from another city in Finland.
If keywords like Javascript, React, Node.js, Vue as well as AWS, Azure, GCP, and Serverless sound good to you, then keep on reading!

Your daily work & solutions we build:
You work as part of our team of software pros and build applications for our clients.
You value code that is easily read by humans and efficiently executed by machines.
You will be creating e.g. effective electronic customer service and distribution channels, information services, online stores, and applications for the industrial internet.
The code you write will power some of the most influential services in Finland.
For us it's important to find projects matching your career goals, were they more front-end, back-end, or data-heavy.
Based on your interests, there are possibilities for various career paths: team lead, coding cloud application architect, data-driven developer, delivery or pre-sales support, solution architect, tech ambassadorship, cloud strategy consulting, etc.
Please bring with you:
Strong senior tech skills, agile ways of working, and several years of experience with at least some of the following: Javascript/Typescript, Node.js, React, AWS/Azure/GCP, serverless, and cloud-native solutions.
Fluent ways of communicating with the customer and your team members.
Motivation to learn new, share your knowledge and grow to the next level.
We also appreciate it if you're an active contributor in the tech community and/or interested in giving meetup/conference presentations or writing blog texts.
Finnish language skills are considered an advantage with some positions. Please note that a valid working permit in the EU is required from all applicants. Please read our Recruitment Privacy Policy before applying.

Learn more about working as a developer at Nordcloud from Leo and get to know project examples here. Meet our team members and feel the culture on Instagram and on our Community & Culture page!
Why Nordcloud?
We win together. We have certified AWS, Azure, and Google Cloud experts working from 19 different offices in 10 European countries so you will have brilliant and friendly colleagues comprising 30+ nationalities. We have a supportive working culture, enjoy working and having fun together, and sharing our knowledge.
Wide range of benefits like extensive private health care and insurance, wellness benefits, a high-end laptop, and a smartphone of your choice.
Highly skilled co-workers in a friendly and supportive working culture, we enjoy working and having fun together, and sharing our knowledge
Most advanced technologies. We are the overly excited techies who can't wait to read about the newest launches!
Great self-development possibilities - we organize internal presentations and workshops. If you want, you also get to write blog texts and give presentations at meetups
A personal budget for training, conferences & certifications – we want you to grow!
Events & fun – besides all your interesting work assignments, feel free to enjoy our extra-curricular activities such as clubs, virtual coffees, after work, etc. And of course, we welcome new activities open-heartedly if you have anything in your mind!
About Nordcloud
Nordcloud is a European leader in cloud implementation, application development, managed services, and training. It's a recognized cloud-native pioneer with a proven track record helping organizations leverage the public cloud in a way that balances quick wins, immediate savings, and sustainable value. As well as partnering with VMware, Nordcloud is triple-certified across Microsoft Azure, Google Cloud Platform, and Amazon Web Services – and is featured in Gartner's Magic Quadrant. Nordcloud has 10 European hubs, over 900 employees and has delivered over 1,000 successful cloud projects for companies ranging from mid-size to large corporates. IBM announced its acquisition of Nordcloud on December 21, 2020.

We are digital builders born in the cloud. Joining Nordcloud is the chance of a lifetime to leave your mark on the tech industry!

#NordcloudCommunity
#LI-REMOTE