Cloud Transformation Advisor

2 months ago
Posted: 2 months ago

Nordcloud
Company: Nordcloud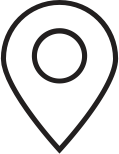 Jyväskylä, Oulu, Kuopio, Helsinki, Salo
Location: Jyväskylä, Oulu, Kuopio, Helsinki, Salo
When you join Nordcloud you become part of a rapidly growing organization, where you will set your career on track for outstanding achievement within a company, which knows no limits. Our customers are well-known enterprises, that are seeking to be a part of #TheCloudRevolution and benefit from the ability to innovate faster than ever.
To enable that growth, we're looking for a Cloud Transformation Advisor to join our world-class strategy consulting team and help our customers gain the maximum benefits of the cloud.
In your role you will make a significant contribution to the success of the Nordcloud business by supporting customers as a trusted Advisor, consulting clients on Cloud Strategy, journey to Cloud Transformation and the technical and organizational change (e.g., Target Operating Model) required to fully leverage Public Cloud benefits.
Your role will be a key driver in the following areas:

Establishing trust and becoming an advisor to CxOs in the customer organization, serve as a subject matter expert within the business
Lead the transformation of our clients from the beginning to the end: bring in proven expertise in cloud delivery, senior stakeholder management, process analysis and unblocking issues. Analyze the organization's requirements, existing resources and ability to execute such processes at scale.
Be able to articulate what Digital means to the organisation, and plan a cloud roadmap to drive the transformation journey
Understand the customer's business ecosystem, and be able to articulate what a 'good' IT model could look like (both project/product delivery & ITSM)
Assess running programs and bring them back on track where needed
Execute assessments and quality customer playbacks
Setup and run the cloud transformation office
Drive client engagement delivery in advisory capacity and identify leads in transformation programs
Collaborate and contribute to Nordcloud Advisory practice and wider organisational initiatives
What do you need to be successful in this role:

Prior experience with management consulting or global advisory firms
A high degree of client-facing engagement experience
Be able to drive change in an organization
Experience delivering transformation programs at an enterprise level
Experience in and knowledge of one or more of the following expertise areas:

Cloud Operating Model - Centers of Excellence
Cloud architecture & platforms
Program management
Portfolio modernization, migration and platform industrialization
Service strategy, design and development
Cloud value/business case, budgeting, forecasting
Establishing DevOps teams
Quality assurance

Continual professional development
Why is Nordcloud your next career move?

Brilliant and friendly colleagues comprising 45+ nationalities from all over the world.
We're continuously developing and innovating our business – that means, we're not stuck with the attitude of doing things as they've always been done.
We are born in the cloud, which means working with the latest leading technologies.
A chance to work with a variety of high-profile customers from across industries & regions.
Work when you're the most productive. Do you get up early or can't work before your 3rd coffee? We offer flexible working hours. As long as the customer is happy, your colleagues are happy and you are happy - we are happy as well!
Events & fun – besides all your interesting work assignments, feel free to enjoy our extra-curricular activities.
We grow together! There's a possibility to gather valued certificates, participate in world-class courses and training and become a broadly skilled advisor – choose from various courses to ensure continuous learning with a personal training budget.
Benefits like health care, access to learning platforms, high-end laptop etc.

Working at Nordcloud is not just the next best job – it's the chance of a lifetime to leave your mark on the IT industry!
The first impression of our team and the Nordcloudian culture you can get on our INSTAGRAM profile. And see also Life at Nordcloud and check business CASES.

Please read our Recruitment Privacy Policy before applying. All applicants must have the right to work in the EU.
About Nordcloud
Nordcloud is a European leader in cloud strategy & transformation, implementation, application development, managed services, and training, leading client transformations towards public cloud end to end. It's a recognized cloud-native pioneer with a proven track record helping organizations leverage the public cloud in a way that balances quick wins, immediate savings, and sustainable value. Nordcloud is triple-certified across Microsoft Azure, Google Cloud Platform, and Amazon Web Services – and is featured in Gartner's Magic Quadrant. Nordcloud has 10 European hubs, over 1000 employees and has delivered over 1,000 successful cloud projects for companies ranging from mid-size to large corporates.
#NordcloudCommunity #Li-Remote