This job is no longer active. It was disabled the Dec. 2, 2022 by Nico
Solution architect, mdm&edw yit:lle

more than one year ago
Posted: more than one year ago

Nico
Company: Nico

Dec. 1, 2022
Due date: Dec. 1, 2022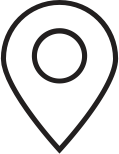 Helsinki
Location: Helsinki
NICO is specialized in ICT sector recruitments and staffing services. We are continuously searching for experienced ICT professionals for our customers. NICO, Nice-business Consulting Oy, is a part of the Fujitsu Corporation. For more information, please visit https://nico.fi/.
Nico is looking for a business driven
SOLUTION ARCHITECT, MDM & EDW
to join the Common Platform Services team at YIT corporate IT as a permanent employee.
As a Solution Architect, you are responsible for the overall life-cycle of Master Data and Enterprise Datawarehouse solutions at YIT. You will work closely with business stakeholders to gather their data needs and promote actively new opportunities identified from new technologies and other enablers. Together with development manager, you will create forward looking road map of future development initiatives and participate in investment decision making process by justifying the proposed items. 
Solution design plays a major role in your responsibilities as well. You will create architectural plans and solution level designs of both Master data and Enterprise Datawarehouse services and solutions. As these have many dependencies to YIT's overall IT architecture, it is your responsibility to ensure that individual solution architectures contribute and are aligned with YIT enterprise architecture. 
In the solution creation phase, you successfully communicate the plans and designs to external IT vendors who are conducting the technical development work. During the implementation, you will monitor the development work and review the deliverables in order to ensure they are according to business and technical needs not to forget the quality of the solutions.
Finally, together with the service manager, you will support the deployment of new solutions and features into production both for business users and technical operation teams. During the use phase your duties are, together with the service manager, to act as an advanced level support for the end users and to monitor IT vendors managed services to ensure that agreed service levels and other quality targets are met. You will also participate in the continuous development activities in several cross functional virtual teams.
We expect from You
At least 2 years of hands-on technical experience in Master data management and Enterprise data management solutions and technologies
Good understanding of analytics and reporting platforms 
Strong understanding of data management architectural principles, and MDM and data strategies, knowledge of information management concepts and solutions in information modeling and data governance
Experience of agile development, requirement analysis, requirement documentation and hand-over to agile team for implementation in sprints, development follow-up, testing, approval and release to production
Experience of end to end development tools like Azure DevOps or similar
Fluency in co-operation with business and management stakeholders
Ability to communicate complex solutions in a clear and precise manner
Finnish and Swedish language skills are considered as an advantage
BSc or MSc degree of ICT or similar
We value, if you have already skills in
Semarchy, Microsoft Master Data Services, MDM user interfaces 
EDW on Azure, Snowflake, ADE SaaS
Microsoft Azure cloud
This is an excellent job opportunity for a Data management professional who is searching for a career step in an international environment and want be involved in building YIT's common master data and data management towards new operating model of YIT. The position will be located in the YIT HQ Office in Helsinki, but we are working in hybrid-mode and are open for candidates within Finland from all locations near to YIT offices.
In Data and Analytics area there are over 30 internal and external professionals who are implementing solutions to the YIT data platform. Common Data Management platforms consist of analytic platforms (Tableau and Power BI) and data management platform MS Azure based Enterprise Data Warehouse (EDW, Snowflake, ADE SaaS), master data management (Semarchy, MDS). YIT will support you in your development and give you opportunities to participate in trainings, seminars and certifications.
Could this be your next step? 
If you feel you have the necessary skills and would like to join in one of the leading northern European construction and infrastructure companies, please, apply as soon as possible. We are processing applications continuously.  
Questions? Contact Nico's recruitment consultant  Juha Hyvärinen, juha.hyvarinen at fujitsu.com, 050 5922164