Machine Learning Specialist

10 months ago
Posted: 10 months ago

ZenRobotics
Company: ZenRobotics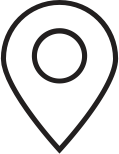 Helsinki
Location: Helsinki
Machine Learning Specialist

We are hiring a programmer with strong machine learning experience to work on some exciting new projects in robotics. You will join a team of machine learning specialists and your skills are important for its success. You are hands-on and have implemented your ideas in code.
About our software team
Our in-house software is the heart and brains of ZenRobotics' AI-powered sorting robots, which boost the circular economy by recovering valuable resources for reuse. Our high-quality software is a key enabler for that mission. 
Right now, our software team is 10+ developers strong, with both experienced seniors and future talents. We mainly use Python, C++ and Javascript for new code. We build new products and support our existing customers around the world.
We want to find the unique role to which you are best suited in our team. We work together and support each other to develop the best solutions to our customers' problems.
We will fill the open positions as soon as we have the right candidate, so please act fast. If you have any questions, contact ifeellucky@zenrobotics.com. 
Didn't find your future job title from our open positions? If you want to work with us, contact us anyway – we really appreciate motivated talent.