This job is no longer active. It was disabled the Nov. 29, 2022 by Telia Finland Oyj
Senior Solution Advisor, Telia Inmics-Nebula

2 days ago
Posted: 2 days ago

Telia Finland Oyj
Company: Telia Finland Oyj

Nov. 28, 2022
Due date: Nov. 28, 2022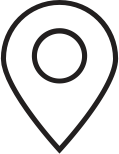 Jyväskylä, Lahti, Tampere, Joensuu, Helsinki, Turku
Location: Jyväskylä, Lahti, Tampere, Joensuu, Helsinki, Turku
My name is Jukka Ahtikari and I am leading Advisory and Consulting Services unit in Telia Inmics-Nebula. My team has talented people working with customer-oriented development projects bringing new innovative solutions and services covering data driven business approach to interoperable services based on modern technologies.
We are now looking for an experienced Senior Solution Advisor to join our awesome team in Helsinki, Jyväskylä, Lahti, Turku or in Tampere.
Is this your next opportunity?
We have gathered our best cloud and technical experts together to help our customers wishes. Our aim is to modernizes customers IT solutions and bring data closer to our customers business processes. In a key role of these operations is our advisory and consultancy team with the members of solution advisors.
As Senior Solution Advisor your key focus is with our customers – to bring solutions in the forms of ideas, design, and practical deployments with the security by design and to help our clients to achieve their digital transformation. You help the customer through a situation view to design development activity plans with roadmap steps and become customer's trusted partner to make customers able to reach all required goals. You have active delivery role with solution driven approach based on compiled professional and technology services.
You are member of Cloud and Data Solution business line which aims to create digital service platform, and service to our customer and cooperate with our various teams, and also with our Telia ONE colleagues and key partners like Microsoft, AWS, Google, Dell and HPE.
Is this you?
With analytical approach and good problem-solving skills, you can translate technical solutions into business value. You like challenges and like to chase revenue streams and opportunities. To deliver as per expectations, you can take a role of virtual team lead the service development, services delivery to meet your business objectives.
Your Experience
Experience in consultation projects with practical design and deployment activities
Knowledge and experience of Hybrid IT and Public Cloud services (e.g., Azure, AWS, Google)
Information security consultation with technology and management perspectives, incl. risk assessment.
Experience of information security auditing and business continuity planning.
Expertise and experience in the areas of information security and business continuity.
Fluent in Finnish and English.
Experience about Enterprise Architecture planning from strategy level to technical development roadmaps is a plus.
Previous knowledge of DevOps, MS Power Platform, Kubernetes and networks is a plus.
Your personal competencies
You are team player with excellent communication skills.
You are driven in a proactive way, self-motivated and have the confidence to take responsibility on matters.
Has strong personal interworking skills to get other working for a common goal.
Open, constructive, and brave to perform your work at the risk of failure.
All in all, you have personal interests, capabilities, and skills to bring added value to make things happen and to win new business to our company. We give you the opportunities, tools, and fellow experts to enable you to succeed.
It's more than just a job!
Regardless of the position you are looking for, we will give you the tools and support you need to grow both as a professional and as a person, with us. We can offer you your next big opportunity in a creative, motivating, and welcoming company where everyone can be themselves, with equal access to opportunities. We respect and value the diversity of people. In addition to an attractive and inclusive work environment, we also enable flexibility and offer a wide variety of employee benefits.
Interested?
If you fancy joining our team, don't hesitate to apply! Please attach your CV and personal letter with your salary request. The last day to apply is 28.11.2022.
Do you need to know more, contact me at (+358) 45 878 1314 or connect me on LinkedIn.
Welcome to Telia – Home to Your Next Big Opportunity!
We are Telia Inmics-Nebula, an ICT company within Telia's B2B family and we have solid experience in providing cloud services, advanced ICT environments, and end-user services. With 550+ experts, we provide versatile expert services for every company that aims to make their business more profitable and provide a better employee and customer experience. We are constantly working to increase the number of our experts. We currently work in ten locations: Helsinki, Tampere, Turku, Lahti, Lappeenranta, Jyväskylä, Kuopio, Joensuu, Vaasa, and Oulu. We want to be the one ICT partner that helps you succeed.