This job is no longer active. It was disabled the April 15, 2023 by Remedy Entertainment Plc
Senior Technical Narrative Designer

a month ago
Posted: a month ago

Remedy Entertainment Plc
Company: Remedy Entertainment Plc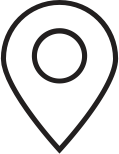 Espoo
Location: Espoo
Remedy Entertainment, the creator of Control®, Quantum Break®, Max Payne®, Alan Wake® and Death Rally®, and one of the leading independent game studios in the world, is now looking for a Senior Narrative Systems Designer for a key role working on the Control franchise.
If you like the idea of taking ownership and creating compelling, engaging, and memorable narrative gaming experiences, through designing and scripting key narrative gameplay systems and content, then this job is for you!
What you get to do
As a Senior Narrative Systems Designer, you will have responsibility for key narrative gameplay features (conversation system, mission log, AI dialogue, etc.), driving them from conception through to full implementation and polish
Together with the Narrative Lead and Lead Gameplay Designer design, prototype and script narrative gameplay systems and content using our proprietary Northlight game engine
Collaborate with the narrative team in developing the game's story structure, characters, tone, pacing and world-building with attention to translating it into compelling missions and gameplay systems
Work with gameplay and tools programmers to develop architecture and systems that allow for the flexible creation of narrative features
Work with Mission Designers and other disciplines to implement, support and maintain all narrative content in the game (dialogue, optional content, menu strings, objectives etc.)
Create and maintain technical documentation related to narrative tools, workflows, and pipelines; ensure best practices are maintained throughout the game's development
Debug technical issues related to the implementation of narrative systems and content
What you bring to the role
You have demonstrable previous experience as a Senior Narrative Designer, Senior Level Designer or Senior Gameplay Designer, with a focus on designing and implementing narrative content and/or systems
Working proficiently with scripting languages (Lua, Python, Kismet etc.) and 3D level editors (Unreal, Unity, CryEngine etc. or proprietary engines) are part of your skillset
You have experience taking at least one (preferably multiple) core features from concept to release creating clear, understandable design and technical documentation
Understanding of narrative, game design and visual/cinematic storytelling techniques
Flexible and adaptable to changing circumstances and production realities; able to give and take constructive feedback
Self-motivated and proactive, with a dedication to improving your craft 
You thrive working in a team environment, sharing ideas and learning from others. You are used to collaborating with colleagues across different departments and you are able to communicate and present your ideas in a clear way. As a team member you are dedicated contributing towards a friendly and inclusive work environment
Additionally, strong technical background and experience with programming languages (C#, C++ etc.) are beneficial in this role
What's in it for you?
At Remedy you get to work on awesome, memorable gaming experiences for our players, in a studio where your input is valued and your creative freedom is encouraged.  
We work in an environment that values both individual and teamwork, ensuring that everyone's voice is heard & workload stays sensible. We believe in and support work-life balance. Happy people work better! 
We offer an extensive set of employee benefits and an annual bonus system as well as opportunities for you to develop your skills further. On top of this, in Finland and Sweden you get up to 5 weeks of paid vacation, in addition to public holidays and other special occasions.  
Our studio is based in Helsinki metropolitan area in Finland, a safe country with exceptional quality of life, free education and pristine nature at your doorstep. If you're not already in Finland, our relocation service is there every step of the way to take care of you. You can concentrate on work, while we'll take care of everything else! 
To apply, please fill in the application form with your portfolio, CV or LinkedIn (in English) and other information relevant to the position.