10 months ago
Posted: 10 months ago

ZenRobotics
Company: ZenRobotics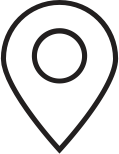 Helsinki
Location: Helsinki
Software Generalist

A software generalist can program in multiple languages, support large software systems composed of sub components of differing designs, avoid writing new code when old code can be re purposed or an existing library found.

A generalist has experience in different architectures and does not stick to one design without considering others.
We are hiring a programmer with comprehensive knowledge of at least two of our main languages (Python, C++, Javascript, and Clojure) and strong competence in software architecture. Your responsibilities will vary and you are comfortable picking up new skills accordingly. We value experience in soft real-time systems and environments where subsystems can fail without stopping production.
Your responsibilities
Maintain and develop our core system components.
Do the needful.
Be an active member of the team that develops and maintains our software, supporting your colleagues and being supported by them in return.
Commit working code and tests, review code written by your peers.
Participate in roadmap planning.
Asking stupid questions: we all become blind to our assumptions, and as a new member of the team it is important that you challenge them.
You will have the opportunity to go on the field to see our robots in action. You will also be able to define your role in our team and grow beyond your current skills and initial responsibilities.
About our software team

Our in-house software is the heart and brains of ZenRobotics' AI-powered sorting robots, which boost the circular economy by recovering valuable resources for reuse. Our high-quality software is a key enabler for that mission.
Right now, our software team is 10+ developers strong, with both experienced seniors and future talents. We mainly use Python, C++ and Javascript for new code. We build new products and support our existing customers around the world.
We want to find the unique role to which you are best suited in our team. We work together and support each other to develop the best solutions to our customers' problems.
We will fill the open positions as soon as we have the right candidate, so please act fast. If you have any questions, contact ifeellucky@zenrobotics.com. 
Didn't find your future job title from our open positions? If you want to work with us, contact us anyway – we really appreciate motivated talent.