Cloud Adoption Snr Consultant

4 days ago
Posted: 4 days ago

Oracle
Company: Oracle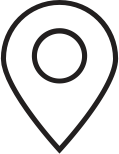 Tampere, Espoo, Turku
Location: Tampere, Espoo, Turku
Oracle Consulting, EMEA Business Transformation
Business Readiness Capability team
Team Overview\:
Oracle Consulting's primary goal is to act as a strategic engine both for our customers' success and for Oracle's growth. This not only increases the value we bring to our customers, but also makes us more competitive. By providing a solution led approach to our implementation projects on behalf of our customers, and with unwavering commitment, we take full responsibility in helping businesses to unlock the full value of Oracle Applications and Technology, that enables their business objectives and outcomes.
Through the EMEA Business Transformation team the breadth and depth of skills and experience required for end to end digital transformation is available through a single point of engagement. The team is able to provide comprehensive leadership and delivery support through;
Establishing the transformation roadmap, approach and plans for business and IT
Development of new ways of working across the operating model, leveraging the modern best practices of the Oracle Applications
Readiness and enablement of the business to adopt the new business process
Design the new technical architecture including Data, Platform, Integration and operation
Execute the platform and associated technical configuration
Deliver and execute the business transformation/change activities
Project manage the end to end program
As a member of the Oracle Consulting, EMEA Business Transformation team you will have the opportunity to engage across the lifecycle of our customer's Oracle digital transformation journey. Working collaboratively with teams from across Oracle sales, consulting, product development and cloud services and operations, to help drive Oracle's growth as the leading enterprise cloud services company.
Job Overview\:
Responsible for championing successful delivery of Oracle Solutions and leading Oracle's global clients through their journey to cloud. Manage the mobilisation and delivery of the required business process optimisation, IT service management and business change capabilities to help clients realise their business outcomes, enabled by Oracle Cloud Solutions.
Job Details\:
Contribute and/or lead mid-size to large project delivery engagements.  Develops a business plan in assessing the client's readiness to adopt their cloud solution.  Defines approaches and priorities of Oracle solution delivery.  May contribute and/or lead the solution design and implementation aspects of engagement(s) ensuring high quality, integrated software solutions within constraints of time and budget.
Conducts complex needs assessment and information gathering and analysis directly with clients on business operating model – organisation, people, process, technology and governance - arising as a result of Oracle solution implementation. 
Provide guidance and coaching to business stakeholders on stakeholder engagement, communications, training and user support business readiness and transition capabilities. Ensures the development of service management framework and governance across IT and business teams.
Monitors project delivery execution and ensure all obligations are met.
Drives strategic cross business relationships internally and externally.  Responsible for direct communication to relevant senior stakeholders. Leads complex communications and negotiations with internal and external clients. Participates in business development activities. 
Contributes and/or leads the development of assets and collateral for purposes of providing relevant tools, frameworks and guidance to stakeholders to enable and own business readiness capabilities. Identifies and manages process improvements and program enhancements throughout the lifecycle of the project delivery.
Candidate details\:
Lead/contribute individually and as a team member, providing direction and mentoring to others.  Works under consultative direction toward predetermined long-range goals.  Work is non-routine and very complex, involving the application of advanced technical/business skills in area of specialization.  Demonstrated ability to present convincing ideas, facilitate group sessions, influence decisions and interact with all levels of client personnel.  Ability to communicate effectively, build rapport with team members and clients.  Negotiation skills are essential.   Experience in IT project delivery, SaaS experience preferred.  Knowledge of system implementation lifecycle, ideally with a focus on business change, process optimisation, UAT, training and post go live support ideal.  BA/BS degree in relevant specialty (IT, Finance, HR, Procurement, Supply Chain, Business) preferred.  10 plus years relevant experience, including 4-6 years of consulting (Big 4 preferred) or equivalent business unit experience.  Ability to travel as needed.