This job is no longer active. It was disabled the Sept. 24, 2022 by Accenture

Yesterday
Posted: Yesterday

Accenture
Company: Accenture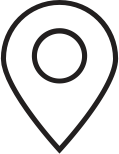 Tampere, Helsinki
Location: Tampere, Helsinki
Be yourself, make a difference.
 
Are you ready to take your expertise to the next level?
 
There is never a typical day at Accenture, but that is why we love it here! This is an outstanding opportunity to build a rewarding career at Accenture Technology. Working in highly collaborative teams for world-leading clients, we will nurture your talent in an inclusive culture that values diversity.
 
Whatever you're passionate about, make the most of it in a career with Accenture. Whether you are a strategic problem solver, a digital innovator, a tech wizard, or a business problem solver, you will find an exciting career path on the cutting edge. We would love to get to know your unique blend of talents and help you explore and grow them further!
 
We offer roles in challenging client projects of complex software deliveries that will develop you further as a professional. Depending on your interests, skills and experience you can for example focus on architecting and planning test automation or participate in automated test script creation and other hands-on testing activities.
 
In the Accenture Finland Quality Engineering Services (QES) you will also be part of the Nordic QES pool of highly experienced quality engineers and architects, test automation and non-functional engineers fully enabled with modern test automation and agile based approaches and delivering modern quality engineering services to leverage Accenture expertise to support our clients' businesses.
 
You'll get to work in our strategic initiates by taking our clients on a journey to cloud. This includes different transformation programs and evolving our offerings in areas such as QEaaS, TAaaS, PEaaS, J2C testing and blockchain etc.