This job is no longer active. It was disabled the Oct. 10, 2022 by Wärtsilä
Senior Project Engineer, Exhaust Treatment

11 months ago
Posted: 11 months ago

Wärtsilä
Company: Wärtsilä

Oct. 9, 2022
Due date: Oct. 9, 2022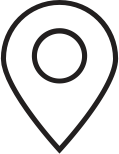 Turku
Location: Turku
Wärtsilä is a world leader in marine technology and has the world's widest portfolio and service network. We are leading the industry's transformation towards a decarbonised and sustainable future. We at Wärtsilä Marine Systems are focusing on the latest and most efficient solutions, products and lifecycle services to support the vision for a safer, better, and more sustainable future for our customers. 

We want to change the course towards an interconnected and cleaner maritime future and are constantly on the lookout for future-oriented talent to join our team and to work towards enabling sustainable societies through innovation in technology and services - together. Are you ready to jump onboard?

We are now looking for a (Senior) Project Engineer, Exhaust Treatment to join our team, working for a better future. This position will be an integral part of the project team and one of the key players to deliver Exhaust Gas Cleaning projects for Marine sector.

Integration engineering team is responsible for EGC (Exhaust Gas Cleaning) and CCS (Carbon Capture & Storage) product integration on existing vessels. Your tasks will be in project delivery as project engineer responsible for vessel integration by coordinating basic and detail design. You will also participate in project sales providing technical feasibility studies for the sales team.

The preferred location for the position is in either Turku or Helsinki in Finland, also Gdynia in Poland is a possible location.

In this position, you will be part of an experienced project team of 5 experts, to execute demanding projects in challenging environments. This role will offer you experience in international business and opportunities for professional growth in an advancing field of industry.

Main Responsibilities
 
Participate in and coordinate basic and detail design and verify the required level of quality.
Control and monitor supplier performance and delivery to customers
Independently generate technical feasibility studies for retrofit project sales
Assist the Project Manager with the management of projects, particularly in terms of quality and risk
Prepare and manage technical information and documentation
Report, communicate, and discuss technical matters internally, with customers and suppliers
Complete other tasks as required by the Project Manager
 
Requirements: 
 
B.Sc. or M.Sc. in Engineering or Naval Architecture
3-5 years of experience in ship design 
Experience in project management
Experience with exhaust gas treatment is considered as an advantage
Wide knowledge of process technology and related components such as pumps, valves, tanks, piping systems is considered as an advantage
CAD skills
Ability to make a cost-efficient plan for engineering and installation works
Procurement skills
Collaboration, negotiation and presentation skills
Problem-solving and decision-making skills, also under pressure
Good communication skills in English, both written and verbal. Other language skills are seen as an advantage
 
Why you and us:

We at Wärtsilä believe in empowerment, ownership and taking responsibility of our work. We support each other's growth and co-creation is the true basis of our innovation. We have courage to see opportunities and take initiative. 
We are authentic and honest, and we strongly believe in a diverse and inclusive work community where everyone can be their true self. We don't always get it right the first time, and if mistakes are made, we make sure to learn and grow from them. We want everyone to voice their opinions freely. That is why we have built an environment that empowers you and everyone around you, and where you can feel safe and cared for. Are you eager to be part of this ambition? 
 
You will be a part of a global organization with local presence and work in an exciting and dynamic working environment with highly motivated and skilled co-workers. We offer interesting and challenging work tasks, as well as personal and professional development in a great team.
 
Contact & next steps

We hope to hear from you before the application deadline 9th of October 2022, through submitting your application through our careers portal http://www.wartsila.com/en/careers/vacancies . We aim to keep you updated on the process all the way.
Contact person to give further information:
Su Len Quach
Team Manager, Integration Engineering
sulen.quach@wartsila.com
+358 40 220 2445

Last application date: 09/10/2022
All new Wärtsilä employees in Finland will attend occupational health check, including the drug test/screening. The legislation of the country followed when person is located outside of Finland.

At Wärtsilä we value, respect and embrace all our differences, and are committed to diversity, inclusion and equal employment opportunities; everyone can be their true self and succeed based on their job-relevant merits and abilities.

This is Wärtsilä
Wärtsilä Marine Systems supports customers with high quality products and lifecycle services related to the gas value chain, exhaust treatment, shaft line, underwater repair and electrical integrations. We are committed to providing the latest and most efficient solutions, in line with Wärtsilä's vision for a safe and sustainable future for our customers, our communities and our planet. www.wartsila.com/marine 

Wärtsilä is a global leader in innovative technologies and lifecycle solutions for the marine and energy markets. We emphasise innovation in sustainable technology and services to help our customers continuously improve their environmental and economic performance. Our dedicated and passionate team of 17,000 professionals in more than 200 locations in 68 countries shape the decarbonisation transformation of our industries across the globe. In 2021, Wärtsilä's net sales totalled EUR 4.8 billion. Wärtsilä is listed on Nasdaq Helsinki. Find out more at www.wartsila.com.