a month ago
Posted: a month ago

Elektrobit
Company: Elektrobit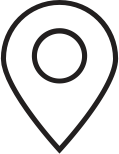 Rovaniemi, Oulu
Location: Rovaniemi, Oulu
Elektrobit (EB) is a visionary global supplier of embedded and connected software products and services for the automotive industry with more than 3400 employees worldwide. For over 30 years now, we have been developing pioneering technologies for automated driving, new vehicle infrastructures, connected cars, and user experience. We are a wholly owned subsidiary of Continental AG.

At EB we are working toward a world in which mobility causes zero fatalities, produces low emissions, and transforms your commute into quality time. In our collaboration with our customers, including Audi, BMW, Daimler, Ford, GM, Volkswagen Group, Volvo, and many more, we live and breathe our passion for automotive software and for the mobility of tomorrow.

We are now looking for software developers to join our highly valued technology site in Oulu Technology Village or remote hub in Rovaniemi. Together we are working in world class and unique automotive SW projects and make the world safer, greener, and more fun for yourself and others.