Managed Cloud Security Services SecOps Lead

7 months ago
Posted: 7 months ago

Nordcloud
Company: Nordcloud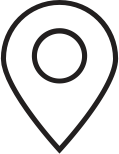 Jyväskylä, Oulu, Kuopio, Helsinki, Salo
Location: Jyväskylä, Oulu, Kuopio, Helsinki, Salo
When you join Nordcloud, you become part of a rapidly growing company where you will set your career on track for outstanding achievement within a company that knows no limits. Our customers are large enterprises seeking to be part of #TheCloudRevolution and to benefit from the ability to innovate faster than ever.

Nordcloud is seeking a Managed Security Services SecOps Lead who will be responsible for leading a team of security analysts.
Your daily work:
Work with the rest of the security operations team and lead the team in its daily operations
Manage and coordinate incident response and forensic processes
Monitor and enforce guidelines for best practices in security and compliance
Monitor the service ticket board and ensure the tickets are managed and responded to in line with SLA.
Run weekly calls with customers on the developed KPIs.
What we would like to see:
3+ years of IT and relevant security experience
1+ years of experience leading or serving as a senior member of a security operations team
Knowledge of current and emerging technologies and tactics used within a security operation and how they can be applied to improve efficiency and effectiveness
Understanding of the information security industry and the current threat landscape
What we consider a plus:
Bachelor's in Computer Science, Information Security, Business, Management, Information Technology, or related field
Experience in ramping up managed security services
Experience with Microsoft security stack, preferably with Sentinel and Defender(s)
Certifications include but are not limited to:

SANS certifications in general
Azure, AWS, and GCP certifications

Prior experience working as a Security Operations Lead
Strong leadership skills and the ability to guide others during incident and crisis management
Able to tune correlation rules and outcomes via security information and event management (SIEM), security orchestration, automation, and response (SOAR) platforms, and EDX and Vulnerability Management products
Familiarity with Linux and Windows capabilities and with network and host-based forensic processes
Familiarity with security operations in cloud environments
Familiarity with the investigation of malware and host compromise incidents
Understanding of intrusion detection systems, web application firewalls, and IP reputation systems
Technical understanding of current cybersecurity threats and trends
Excellent communication (oral and written), interpersonal, organizational, and presentation skills in English

Why Nordcloud?
Highly skilled co-workers in a friendly and supportive working culture, we enjoy working and having fun together and sharing our knowledge
Most advanced technologies. We are the overly excited techies who can't wait to read about the newest launches!
Great self-development possibilities – we want you to grow with us!
Flexible working hours and freedom to choose your tools and ways of working
Events & fun – besides all your interesting work assignments, feel free to enjoy our extra- curricular activities such as clubs, virtual coffees, after work, etc. And of course, we welcome new activities open-heartedly if you have anything in your mind!
Wide range of benefits like extensive private health care and insurance, wellness benefits, a high-end laptop, and a smartphone
Learn more about #NordcloudCommunity. Curious about what's behind the idea of setting up Nordcloud? Watch this video!
If you'd like to join us, please send us your CV or LinkedIn profile.
Please also read our Recruitment Privacy Policy before applying. All applicants must have the right to work in Finland.
For candidates seeking a remote working setup: for remote, we mean that you must work from the local country.

About Nordcloud
Nordcloud is a European leader in cloud implementation, application development, managed services, and training. It's a recognized cloud-native pioneer with a proven track record of helping organizations leverage the public cloud in a way that balances quick wins, immediate savings, and sustainable value. As well as partnering with VMware, Nordcloud is triple-certified across Microsoft Azure, Google Cloud Platform, and Amazon Web Services – and is featured in Gartner's Magic Quadrant. Nordcloud has 10 European hubs, and over 1000 employees and has delivered over 1,000 successful cloud projects for companies ranging from mid-size to large corporates. IBM announced its acquisition of Nordcloud on December 21, 2020.