This job is no longer active. It was disabled the Aug. 25, 2022 by Zervant

a month ago
Posted: a month ago

Zervant
Company: Zervant

Sept. 1, 2022
Due date: Sept. 1, 2022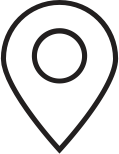 Espoo
Location: Espoo
We're looking for a full-time Senior Product Owner to join our multinational team of 38 colleagues. This role can be either fully remote (limited to EU area) or you can work partly from home and partly from our sea-view office in Keilaniemi, Espoo, where we work together to improve the lives of small business owners all across Europe. We promote a supportive and professional company culture - where flexibility and understanding ensure a good work-life balance. 
Interested? Keep on reading. 
Who are we?
At Zervant, we are on a mission to help entrepreneurs succeed. Since 2010, we've helped thousands of entrepreneurs get paid faster for their work. Our vision is to automate their financial administrative tasks. With Zervant, users can ditch the boring admin work and spend more time on what matters. 
In 2021 we proudly became part of the Ageras group - a diverse, forward-thinking and collaborative partnership of businesses working towards a common goal: enabling success for micro-businesses by building the best ecosystem around their financial needs. 
Why work with us?
At Zervant you'll work in an inclusive, supportive team. Work towards our unified goal alongside open-minded and fun-loving individuals who value bravery, transparency and respect. It's part of our culture to help colleagues develop new skills and we highly value equal and open sharing. For 2 years running we've earned the esteemed Future Workplaces Certification for creating an exceptional company culture. 
If you're looking for a flat organizational structure, minimal bureaucracy and an encouraging team then you'll feel right at home. 
What you'll be working on:
At Zervant, Product Development is a team of product managers, designers and developers at the crossroads of customer understanding, business objectives and technological capability. As a Senior Product Owner you will have a key role in owning, planning and executing our roadmap. You will work with your colleagues and external partners to plan, design and deliver our solution to entrepreneurs across Europe. You will build products that our customers love and recommend to their peers.
In this role, you will be working very closely with a UI/UX designer and development teams. You will also collaborate with a number of other stakeholders from teams across the company, including marketing (to promote apps), customer success (to resolve problems) and management (to agree on roadmaps). Your day-to-day tasks will include:
Being involved at all levels, hands on. You are the first person to specify a concept and the last person to accept delivery, working closely with engineers and designers all the way.
Creating roadmaps, working across the organization to align stakeholder priorities and driving execution against set roadmaps.
Defining product performance indicators, tracking performance on a daily basis and constantly pushing for iterative improvements based on real-time analytics.
Understanding the competitive landscape and pursuing a strategy to position Zervant as the best invoicing solution for entrepreneurs across Europe.
Identifying user needs, evaluating their importance and technical feasibility, forecasting benefits and understanding constraints set by industry regulation.
Creating product specifications for development to define the problem, planned solution and success criteria.
Creating product marketing materials for marketing and customer support to define target customers, value propositions and intended product behaviour.
Preferred requirements for this role:
You have at least 5 years of experience in product management in the software industry. You have team leading and/or project management experience. Ideally, you also have a few years of complementary experience in marketing, business development, or similar. Hands-on experience with mobile apps development or in the financial services industry is a big plus!
Team play, flexibility, willingness to learn and an entrepreneurial mindset are essential qualities. You also have a track record of setting and achieving measurable performance targets.
In terms of academic background, a master's degree in business administration or software engineering, or equivalent experience, is expected. Given that our working language is English, you will need to be fluent in both the spoken and written form. Knowledge of additional European languages is of significant benefit.
Benefits:
Flexibility in your working life - we are always flexible and try to find the best possible work setting for your needs.
Choice to personalize and improve your work environment and equipment.
Comfort in our sea-view penthouse office. Our private terrace overlooks the marina and it's a 7 minute walk from the metro station. Enjoy complimentary coffee, tea, soda and snacks in a professional-yet-casual environment.
Camaraderie - from weekly team sports (optional) and exciting events organized by our dedicated feel-good team to Ageras group functions in Copenhagen.
Feel free to check the comprehensive list of all our benefits, including i.e. health care, lunch benefit & training budget, on our careers page.
Getting the job
Please send us your CV via the 'Apply' button latest on 1.9.2022. We might invite candidates for interviews already during the application period and fill the position as soon as we find the right person, so the sooner you apply the better.
If you want to know more about our hiring process or hear from our team, you can check out our careers page.
Should you have any questions about the role, you may contact:
Niklas Gerdt (CTO) niklas.gerdt@zervant.com
We look forward to receiving your application!