Development and Technical Lead

3 days ago
Posted: 3 days ago

Sandvik
Company: Sandvik

Oct. 9, 2022
Due date: Oct. 9, 2022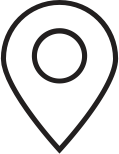 Tampere, Turku
Location: Tampere, Turku

Sandvik develops new technologies and innovations in the areas of electrification, automation and digitalization. If you're excited to shape the innovations of tomorrow, we want to hear from you. You can join Sandvik's smart minds, all working together to build a better future for the mining industry.
Sandvik Mining and Rock Solutions (SMR) IT is now looking for a Development and Technical Lead for our ERP delivery team. The position is permanent and located in our Tampere or Turku office in Finland.
Your mission
You will be responsible for business systems technical design and performance for our core systems on production and supply chain area. The main focus is with the Lean ERP system landscape but your responsibilities may consist other technologies and solutions when necessary.
What's in it for you?
We offer you a flexible working environment, a challenging and interesting role with high impact and high visibility, in a truly international environment as well as opportunities for your professional development.
We at Sandvik believe that diversity of experience, perspective and background will lead to a better environment for our employees, our business and, thereby, our customers. We have an inclusive company culture where our values are Innovation, Fair Play, Customer Focus and Passion to Win.
Visit our stories hub, LinkedIn or Facebook to get to know us better.
Your main responsibilities
To ensure the ERP platform technical design fits to the business needs with all the aspects including the quality, performance, security and cost efficiency.
Manage the inquiries, incidents and change requests related to ERP platform and interfaces, also on application layer when necessary.
To secure that system technical platform works with high performance and fulfills the agreed SLA's.
Liaise with product vendors and SMR IT as required to address any design, development or security issues related to the system architecture and design.
Bring technical content knowledge as an expert role or act as a project manager in development projects.
Other tasks as required by your line manager
Your character & background
You are a highly motivated, delivery focused professional with a passion for excellence. You have hands on attitude to get things done and thrive on working in a multi-cultural environment. Your daily tasks are versatile including the problem resolution as well designing of the system landscape and managing the development tasks and projects. You have a strong working knowledge with ERP technology, good understanding on interface design and basic IT infrastructure principles, especially with the cloud computing. It is essential to have used to working with ERP systems and preferably with Lean System ERP.
You have also experience and exposure to project management concepts and tools. You have good communication skills, both verbal and written, are proficient in the MS Office Suite and the ability to articulate complex ideas and findings. You have a suitable educational background (e.g. Bachelor level degree) and have 5+ years of hands on experience working with ERP Systems and IT architecture.
Contact Information
For further information about this position, please contact:
Teemu Sipilä, Functional Manager, Production Delivery tel. +358 443222244, email: teemu.sipila@sandvik.com. Calls on Thursday September 30th, between 12:00-13:00.
For further information regarding the recruitment process, please contact:
Sandvik's HR Services, Finland, tel. +358 800 1 44444 (8:00-16:00 EET).
Want to join our IT team?
Send your application and CV (in English) with your salary expectation at home.sandvik/careers by Sunday October 9th, 2022. Your application should consist of an introductory letter including your salary request and your CV. When applying, please make sure to also attach your cover letter when asked to upload your CV.
Job ID: R0043749
About our company
Sandvik Mining and Rock Solutions is a business area within the Sandvik Group and a global leading supplier in equipment and tools, parts, service and technical solutions for the mining and construction industries. Applications include rock drilling, rock cutting, loading and hauling, tunneling and quarrying. In 2021, revenues were approximately 41,400 million SEK with about 15,600 employees within continuing operations.