a week ago
Posted: a week ago

Wärtsilä
Company: Wärtsilä

April 9, 2023
Due date: April 9, 2023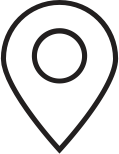 Vaasa
Location: Vaasa
Wärtsilä is leading the maritime industry's transformation towards a decarbonised and sustainable future. We at Wärtsilä Marine Power are proud to offer our customers the world's widest network of maritime expertise and the full portfolio from engines to lifecycle solutions.  
We want to change the course towards an interconnected and cleaner maritime future and are constantly on the lookout for future-oriented talent to join our team and to work towards enabling sustainable societies with smart technology - together. Are you ready to jump onboard? 
Business Unit Field Services & Workshops (FS&WS) in Marine Power is a global organisation with harmonised ways of working and tools to deliver the best possible services for our customers. FS&WS in one of the key enablers to support customers towards sustainable future with the latest technologies. In our global team we value, respect, and embrace different opinions and diversity. Safety, environment, and wellbeing are our foundation, and we never compromise them.  
Instructor - (Mechanical)
Are you interested in Training Services? Do you wish to work as technical expert in training services? Do you enjoy working with people and helping them to learn? We are looking for Mechanical Instructor / Senior Instructor at Wärtsilä Land and Sea Academy Training Centre Finland. The Wärtsilä Land and Sea Academy (WLSA) provides high-quality training services for the marine and energy markets globally. We are focusing on Wärtsilä product and solution training both for internal and external customers globally in Marine and Energy Business. 
 
The preferable location for this position is in Vaasa, Finland.
 
What will you be doing
 
Welcome to a dynamic team, where you have the possibility to work independently with the support of great colleagues. We want to be the best at what we do and therefore we continuously develop our expertise and way of working. In Wärtsilä Land and Sea Academy you can put your talent and experience into play. We are a diverse crew sharing and being inspired by common vision of good corporate citizenship. In this great working environment, we want to offer you an interesting position and possibility to develop yourself in the front line of Wärtsilä technology. 
 
Your work will focus on these responsibilities
 
As a training team member, you will be responsible for practical execution of site and local training activities in Vaasa training centre for our external and internal customers
Practical execution of training in WLSA Finland training centre and global site trainings (approximately 4 – 8 weeks international travel per year.)
Developing new training material, new training concepts, and training equipment in WLSA training centre Finland
Actively taking part into training delivery related day-to-day activities
 
Requirements
 
We expect you to have a strong professional knowledge and experience in some of the following fields: 
Marine or power plant installations, commissioning, services or plant operation. A Good knowledge of Wärtsilä technology will be a merit, preferably with the focus on Gas and LNG solutions combined with good command of internal combustion engine technology.
 
You will shine in this role if you have
 
BSc or MSc in mechanical or electrical engineering or Marine Engineer in similar area
Good interpersonal communication skills
Quality, safety and environmental skills
Desire to work in multicultural environment
Good command of English and any other Nordic language is considered as merit, both spoken and written
Ship and/or power plant or similar energy industry experience more than 5 years as totally
Result- and development-oriented way of working
Experience in training delivery is a benefit, however, training will be provided 
 
Why you and us

We at Wärtsilä believe in empowerment, ownership and taking responsibility of our work. We support each other's growth and co-creation is the true basis of our innovation. We have courage to see opportunities and take initiative.
We are authentic and honest, and we strongly believe in a diverse and inclusive work community where everyone can be their true self. We don't always get it right the first time, and if mistakes are made, we make sure to learn and grow from them. We want everyone to voice their opinions freely. That is why we have built an environment that empowers you and everyone around you, and where you can feel safe and cared for.
The team you will become a part of is unique; the culture of this team is very open and honest. Every trainer has their specialties and assets, which are used to help each other. The team is very straightforward and down to earth, and everyone is treated equally. All the instructors get the freedom to build their training as they see fit, which makes it extra attractive to teach here. One of our trainers also mentioned: "I have been a trainer at Wartsila for over nine years now, but from every group I teach, I still learn, and that is what makes it so nice". In addition to the core team, you will be working closely with the training coordination team.


Contact & next steps

Does this sound like the job for you? If yes, we hope to hear from you before the application deadline 09.04.23, submitting your application through our career's portal. We aim to keep you updated on the process all the way. Are you still wondering if you should apply and would like to get something clarified? Please reach out to: Johnny Karlsson / Team Leader through email: johnny.karlsson@wartsila.com or via phone +358 500 838375. (Only for questions from direct job applicants, applications through email will not be recorded or responded to).
Last application date: 09/04/2023 
At Wärtsilä we value, respect and embrace all our differences, and are committed to diversity, inclusion and equal employment opportunities; everyone can be their true self and succeed based on their job-relevant merits and abilities. 
This is Wärtsilä 
Wärtsilä is a global leader in innovative technologies and lifecycle solutions for the marine and energy markets. Our team of 17,000 professionals, in more than 200 locations in 68 countries, shape the decarbonisation transformation of our industries across the globe. Read more on www.wartsila.com. 
#FSWScareer