Project Researcher for Ruralization Project

3 days ago
Posted: 3 days ago

University of Turku
Company: University of Turku

Oct. 4, 2022
Due date: Oct. 4, 2022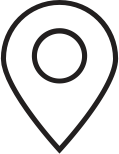 Turku
Location: Turku
Come work with us at the University of Turku and be a part of an active international academic community of 25,000 students and employees. We make the world a better a place and invest in the future with research, education, and services. Join our responsible community conducting meaningful, stimulating, and inspiring work!
Turku School of Economics is known for effective research, inspiring learning experiences, future-oriented thinking, and versatile collaboration with stakeholders. As a recognition of excellence in business education and research, TSE has been rewarded international AACSB-accreditation, read more.

Finland Futures Research Centre in Turku School of Economics invites applications for the fixed-term position of Project Researcher for the period October, 1 2022 - April 30, 2023


RURALIZATION is Horizon2020 project dealing with the opening of rural areas to renew rural generations, jobs and farms. It is coordinated by TU Delft and has 18 European participants. Finland Futures Research Centre, University of Turku, is in charge of the Foresight analysis (Work Package 4) and crafting of new policies at regional level (Task 7.4) besides which it contributes to many other activities in the project.
We are looking for a researcher in our team to participate these research activities. The work includes e.g. research interviews and, especially, dissemination of research results. We expect the candidates to: 
have understanding about agricultural and rural development

have education or experience in using futures research methods

have shown capability in dissemination of research results with modern tools (e.g. Adobe software, video editing, social media)

have relevant Master's Degree

have good English language skills
The salary for Project Researcher is in accordance with the University salary system for teaching and research personnel level 4, where the work-specific salary component is 2628,85  euros per month. The component based on personal performance adds a minimum of 6 % and a maximum of 50 % to the base salary. There will be a three-month trial period.
 Application deadline is on 4.10.2022 (23:59). The applications must be submitted via the electronic application form of the University of Turku. The link to the application system is at the beginning of an announcement (Apply for the job). Applications should be accompanied by a motivation letter and a curriculum vitae, and other documents that may affect to the selection.
For further information about the position, please contact Research Director Tuomas Kuhmonen, Tuomas.kuhmonen(at)utu.fi or 050 5911959, and HR Specialist Taina Karjalainen taina.karjalainen(at)utu.fi for the recruitment process.