Common Product Manager - Smart Wifi and Smart Control APP

2 days ago
Posted: 2 days ago

Telia Finland Oyj
Company: Telia Finland Oyj

Oct. 6, 2022
Due date: Oct. 6, 2022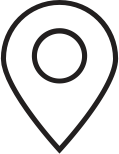 Helsinki
Location: Helsinki
Do you share our passion for developing products and offerings with the highest customer experience, making an impact on people and homes?  Right now, we are looking for a Common Product Manager for Smart WIFI and for Smart Control APP with a global focus on our Mass Market segment of consumers (B2C).
I am Kalle Muhonen, and I am leading the Internet access and Home connectivity unit. We are a great bunch of people, and I am super proud of every member of our team. Our team is "FUNtastic" and super talented – we will entertain you!
Our product responsibility covers all the mass market broadband products, including the full broadband portfolio and related projects not forgetting our rising star Smart WIFI and ambition to offer best WIFI experience at home. Together with that we want to offer world class onboarding experience and self-service capabilities for our customers through our Smart Control APP. We are accountable for the product area from vision and strategy to execution, with a horizon of 0-10 years. This includes managing a competitive, modular product portfolio enabling a world class customer experience, combined with best-in-class business models, making it possible for Telia Company to be a provider of choice for its customers. You work closely with the countries to align the needs in the product roadmap.
The mission includes the product lifecycle, and relevant technology platform lifecycle as well as accountability for customer experience for the products and platforms within the unit.
The mission also includes responsibility for a shadow-P&L, reflecting the KPI's in the different countries. In your role, you actively monitor the customer experience and revenue and work with the cost and profitability for the product area.
Your next challenge?
As a Common Product Manager, you will act as the "CEO" for your product area. You will be responsible to ensure CX driven product design and development with cross border re-use over the Nordic and Baltics. You will manage the Telia roadmap for your area including product life cycle, market trends understanding, development planning, CAPEX/OPEX budget, Business Owner in development projects, and manage strategic partnerships among other things. In addition, you'll be responsible for customer experience and for driving profitability in your product area. You'll secure that offerings are possible to market and sell.
In our ever-changing environment, we need employees who dare to challenge the current, simplify the complex and care for our co-workers, customers and our society. We don't believe in rigid hierarchies, rather in people who thrive within a self-leadership culture.
We set high goals for our business and for ourselves. Through constant feedback and regular coaching, our leaders ensure we are on the right path. That is why we want driven and skilled people like YOU to join us in continuing to make our goals a reality!
Who are you?
You have a passion for customer centric product management. But above all, you strive in working environments in which you can make a difference. You are curious and courageous and not afraid of the unknown, as you know that a journey in change is about daring to go where few have been.  
Your personality:
Dynamic. Able to react fast and still keep things together.
You are interested in new technologies and how they can be commercialized into consumer products.
Ability to translate business targets into technical requirements and vice versa whilst keeping the end customer experience in mind.
Transparent and clear communication skills. Ability to draw scenarios both to Business and Development.
You are data driven with high analytical skills
Dare - Speak up your mind.
Care -about people and their wellbeing and development. Take ownership of your targets and love the customer!
Simplify - don't make things too complicated as they often are not.
Funtastic.
Your Experience (at least from 5 areas):
Experience in defining and implementing product strategies
Experience of Product Management and product lifecycle management
Understanding of business requirements and technologies in the area
Understanding of financial terms, business cases and product calculations
Understanding of process development
Knowledge of services, market, go-to-market models and industry trends in the area
Proven track record of driving change, effectively communicating, influencing and engaging at all levels across a multinational matrix organization
Experience of innovation, agile development and DevOps is a merit
Project management skills 
Other skills needed:
Interested?
If you are excited to make broadband great again, and fancy joining my team and work in an international environment including travelling across the Telia-countries, you should apply for the job! Last application date is 6.10.2022. Your home office will be in at one of the Telia main-sites Solna, Oslo, Helsinki, Copenhagen, Tallinn, or Vilnius. As part of the recruitment process, required security controls will be performed.
Do you need to know more, call me at +358 40 302 1167 or email kalle.muhonen@teliacompany.com. Selection is ongoing, so do not hesitate to get in touch.
Welcome to Telia – Home to your next big opportunity!