HW Engineer, Control Systems and Autonomous Equipment

2 days ago
Posted: 2 days ago

Sandvik
Company: Sandvik

Oct. 16, 2022
Due date: Oct. 16, 2022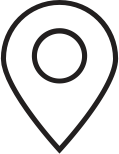 Tampere
Location: Tampere
Business Unit Automation as part of Division Digital Mining Technologies is driving an exciting and revolutionary transformation in the mining industry. This industry is going totally digital, which has a radical impact on our customers' way of thinking and the way they run their businesses. Sandvik is the global market leader in this area, offering cutting-edge digital products and solutions for its customers worldwide. Our offering includes the AutoMine® product family, which provides solutions for fully automated and robotic mining technologies for underground and surface mining. We also have the best-in-class software solution, OptiMine®, for process optimization and analytics. It creates full-process transparency and control of mining operations including, real-time 3D-graphics based process control and artificial intelligence.
Hardware and Services team within Business Unit Automation creates and maintains high-quality, stable and robust HW and Autonomy platform for use of all Sandvik Rock Technologies divisions globally. Team provides professional services in HW design, implementation and product lifecycle management for various technology areas.
We are looking for a HW Engineer to support our current and growing business in the field of digital mining products. This position is permanent and based in Tampere, Finland.
We're ready to invest in you and your professional development. So, are you in for a super exciting digital journey?
About your mission
As a HW Engineer, Control Systems and Autonomous Equipment your main responsibilities will be:
Maintain Sandvik HW platform, controlling component life cycles, plan component replacements and new component selections.

Bring your proven hardware expertise to various Mine Automation projects

Implement HW projects, including typically electronics design, component selections, sensors (incl. IMU and sensor fusion), specification creation and component testing and verification

Guide and manage selecting and testing new HW components together with Sandvik Rock Technologies divisions to provide reliable and sustainable solutions for our customers

Co-operate with suppliers to find best possible solutions to match our requirements

Actively monitor market situation and new emerging technologies which could be utilized in Sandvik
About you
You have a suitable technical education (e.g. Bachelor or Master of Science) and experience working with HW components and electronics, making component selections, running or implementing mobile machine automation or other automation engineering projects. Your previous experience from autonomous mobile equipment or vehicles is a great advantage. You are a team player and your way of working is systematic and you have passion to get things done in time and quality. This job requires excellent written and verbal skills in English and willingness to travel occasionally.
What is in it for you?
We offer you versatile tasks in a modern, continuously evolving and international product development environment, as well as the opportunity to develop your own professional skills and career. In addition, we offer good employee benefits and inclusive corporate culture focused on sustainable development, with values such as Innovation, Fair Play, Customer Focus and Passion to Win. At Sandvik, we believe that diversity of experience, perspective and background will lead to a better environment for our employees, our business and, thereby, our customers. Visit our Solid Ground stories hub, LinkedIn and Facebook to get to know us better.