This job is no longer active. It was disabled the Dec. 17, 2022 by Management Events
Digital Marketing Manager

11 months ago
Posted: 11 months ago

Management Events
Company: Management Events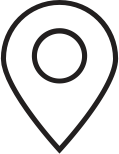 Helsinki
Location: Helsinki
Digital Marketing Manager 
Location of work: Helsinki, Stockholm, Amsterdam, or Berlin 
The next steps of Management Events making a revolution of events through world class service and experience, becoming the community catalyst for the CXOs of Europe – we welcome a new star to our team!  
As Digital Marketing Manager you thrive for company success through digital channels, enhancing awareness of Management Events and Aurora Live Business Executive within the digital space – you have experience in planning omnichannel approaches to customer retention and engagement. You navigate easily with business to drive towards the set targets to reach the growth milestones. You are passionate about absorbing business context and using that to make decisions benefitting the long-term success of Management Events.  
What the role is about in practice? 
Accountability to deliver results in retention and

satisfaction of our existing CXO members across Europe

, results in

customer acquisition and growing awareness

of our services across

Europe.

 

Ownership of

digital marketing

plans across channels

, keeping plans

in motion

and details in order.

Leading the execution

of the plans by measuring results with KPI's and

measuring

RO

I

-

a

nalyzing and reporting

activities

, while

always keeping customer in the focus

.

 

Initiating and conducting tests to challenge existing activities to find

what

best support business reaching the goals, and making sure priorities and focus are

on

the right things.

 

Managing multiple time-sensitive project simultaneously, keeping track of progress and reporting the progress regularly.

 

Being a part of driving our digital customer experience and customer journey

in tight collaboration with our customer delivery, customer experience and software development teams.

 
Giving and receiving ideas and feedback on what works, what does not work and altering the plans where needed – your mind and work fast when the situation needs so.

 

 
Experience you will benefit from for example: 
Experience in

leading cross-functional teams towards a seamless and integrated marketing campaign

s

, with strong analytical skills constantly evaluating the impact and outcome of taken actions.

 

Data-driven and customer-centric marketing strategies

which have

require

d

constant analysis and optimization 

 

D

eveloping

and executing

marketing campaigns from scratch including creative positioning,

content

, video, audience identification, and launch roadmaps

 

 

Working with subscription services, e-commerce platforms

or

services alike,

w

here easiness of use and understanding the customer

interests are in the core

, and customer retention is a core measure of business success, which marketing is also measured on.

 
Brave and

creative mind

with strategic thinking

.

You want to create

disruptive campaigns

growing

awareness

across

our target audiences

.

 

 

Ability to c

reat

e

longer term plans supporting the set goals, while not losing focus on short-term priorities and hands-on execution.

 
More information about us: https://managementevents.com/ and in specific about Aurora Live network: https://managementevents.com/cxo-network/  
With your application letter provide samples of your work in a practical format. 
Your well-prepared questions are answered by Group CEO Jenni Tolonen on Mondays 9-10AM EET, or Tuesdays 4-5PM EET.  

Please apply for the position latest by 18.11.