This job is no longer active. It was disabled the Nov. 29, 2022 by Management Events
Event Producer Internship - Finland

2 months ago
Posted: 2 months ago

Management Events
Company: Management Events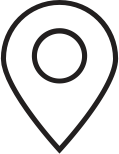 Helsinki
Location: Helsinki
Are you interested in event management and event production and want to kickstart your career in the event industry? Do you have an eye for detail and like to be in control of everything? If the answer is yes, read further! We have an exciting opportunity for a Production Intern to join our rapidly growing B2B organization.


Management Events is like Tinder for businesses, but without the swiping and awkward pick-up lines. We connect top decision-makers with world-class solution providers across the world with our revolutionary networking events and with our CxO community! We are now looking for a Event Production Intern based in Helsinki to support our Production Managers with the execution of our virtual and physical events. The key responsibility is to support the event cycle and execution. If you are up for it, we will also work towards a possibility for you to have at least one event of your own in the end of the internship, where you will be the lead producer. This means that you will be responsible for project management, having a lead role within the event team, targeting milestones, collecting feedback, and creating an overall world class customer experience.



What will you be learning and spend most of your time on?
Plan and execute our social gatherings & physical events in the Nordic countries
Improve production processes and constantly improve our department
Improve your creativeness and support the project managers to exceed the customer experience
Building up and developing our virtual platform
Search and book venues for upcoming events
We hope that you are:
A student or fresh graduate interested in our internship program to start a career in the international business world, who masters the following skills & personality traits:

Ambition to learn and be successful in your work

Good IT-skills (MS Office)

Familiar with working with deadlines and high-quality standards

Fluent in Finnish and professional level proficiency in English

Have strong communication and collaboration skills

Able to use time management & has an eye for attention to detail

Have a creative, innovative mindset that contributes to our daily work

Familiar with Design Thinking & Scenario Planning

Open to work during CET working hours and occasionally outside of working hours, as is standard in the event industry
What's in it for you?
To work cross functional with Inspiring people from all over Europe

Be part of our talented and multicultural team

Enjoy the passion of our internationally growing organization

Learn and develop yourself in an open-minded environment where you can be innovative and encouraged to think outside the box

To gain valuable experience and to grow within the organization

Internship salary
Recruitment process:
First call: We will schedule a call with selected candidates to discuss more about the role and answer any possible questions you might have. In addition to this, I would like to know who you are, what your experience has been, and what motivates you.

Interview: You will meet the hiring manager through Teams to discuss how you would handle actual situations that a production intern will face. This is also an opportunity for you to learn about the specifics of the role.
Watch this video to learn more about this position:
 https://www.youtube.com/watch?v=Oxrw_h1MLU0

The internship period is for 5-6 months and the starting date in January 2023. 
Interested? Apply by using the link below! For any additional information, please contact our Talent Acquisition Specialist Miira Malmivuori, [email protected]