This job is no longer active. It was disabled the Dec. 7, 2022 by Nordcloud
Team Lead FinOps Advisory

more than one year ago
Posted: more than one year ago

Nordcloud
Company: Nordcloud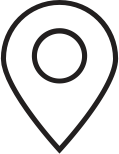 Jyväskylä, Oulu, Kuopio, Helsinki, Salo
Location: Jyväskylä, Oulu, Kuopio, Helsinki, Salo
We are digital builders born in the cloud and currently, we are looking fora Cloud Advisor for our global FinOps unit.
Joining Nordcloud is the chance of a lifetime to leave your mark on the European IT industry! We use an agile, cloud-native approach to empower clients to seize the full potential of the public cloud. As our new FinOps Advisor, you will join our Professional Services team.
Nordcloud Professional Services encompass a wide variety of roles aiming at helping our customers succeed in their cloud journey. It includes areas such as Advisory, architecting, and engineering, as well as application development. They cover all public cloud technologies and domains and public cloud providers. We are passionate about the possibilities that cloud services bring and we use them to deliver quality solutions above and beyond just "getting the job done".

In this role, you will provide expert guidance on all cloud cost-related matters, from governance (business process optimization) to performance (cost efficiency, cost modeling, and cost of ownership). You will leverage best practices to design and implement services that provide financial control of our customers' public cloud environment and provide recommendations on optimizing cloud usage to access all available saving opportunities.
You will partner with governance teams in cloud security and infrastructure engineering, both internally (at Nordcloud) and externally (at the Customer) and you will collaborate with hyperscalers to build and maintain strategic relationships.
Your daily work:

As a Team Lead FinOps Advisory, you will become a trusted advisor to the CxOs in the customer organization and lead a small team of FinOps Advisors
Supporting our customers in defining their cloud strategy, and aligning it with their business goals, while analyzing and adjusting their FinOps-related cloud governance processes accordingly
Evangelizing the cloud operating model, advising on the procurement process and consumption methods (e.g. contracting, OPEX vs CAPEX)
Building and maintaining cloud usage visibility, providing summaries and detailed usage statistics for resources across the customer's public clouds
Working closely with financial and billing teams on budgets, forecasts, show backs, and chargebacks
Providing early intervention advice to consumers: identifying opportunities to optimize, and offering actionable insights on cost avoidance and cost reduction
Assisting the customers with compute savings plans and reserved instance purchase strategies
Creating operational metrics and introducing KPIs to support and validate recommendations, assisting with following up with the necessary stakeholders (e.g. designing and introducing responsibility matrices)
Leading regular cadence calls to keep stakeholders informed, providing insights on findings and suggested courses of action
Creating and maintaining external (customer) and internal (Nordcloud) documentation on adopted FinOps and cost optimization processes, sharing best practices and lessons learned
Your skills and attributes of success:

Several years of professional experience in a similar role, ideally with another consultancy company; knowledge of FinOps practices
Experience in business process optimization, ability to quantify the monetary impacts of bottlenecks, and recommended changes
Experience in reporting, forecasting, and communicating costs related to technology
Conceptual knowledge of cloud technologies (e.g. AWS, Azure, Google Cloud, VMware)
Strong ability to analyze and interpret data and provide insights
Understanding of billing and metering for cloud platforms, including the impact of usage patterns on the total cost of ownership (TCO)
Fluent communication skills in English and Finnish
What do we offer in return?

A highly skilled multinational team
Individual training budget and exam fees for partner certifications (Azure, AWS, GCP) and additional certification bonus covered by Nordcloud
Access to join and the possibility to create knowledge-sharing sessions within a community of leading cloud professionals
Flexible working hours and freedom to choose your tools (laptop and smartphone) and ways of working
Freedom to work fully remotely within the country of Finland
Local benefits such as extensive private health care and insurance, wellness benefits
Please read our Recruitment Privacy Policy before applying. All applicants must have the right to work in Finland.
If you'd like to join us, please send us your CV or LinkedIn profile.
About Nordcloud
Nordcloud, an IBM company, is a European leader in cloud advisory, implementation, application development, managed services, and training. It's a recognized cloud-native pioneer with a proven track record of helping organizations leverage the public cloud in a way that balances quick wins, immediate savings, and sustainable value. Nordcloud is triple-certified across Microsoft Azure, Google Cloud Platform, and Amazon Web Services – and is a Visionary in Gartner's Magic Quadrant for Public Cloud IT Transformation Services. Nordcloud has 10 European hubs, over 1500 employees, and counting, and has delivered over 1,000 successful cloud projects.
Learn more at nordcloud.com
#Li-remote