This job is no longer active. It was disabled the Jan. 9, 2023 by Elisa
MLOps Engineer (Helsinki, Tampere, other)

a month ago
Posted: a month ago

Elisa
Company: Elisa

Jan. 8, 2023
Due date: Jan. 8, 2023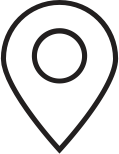 Tampere, Helsinki
Location: Tampere, Helsinki
Are you itching to take responsibility for your own solution offering? Craving to build mission-critical solutions for some of the largest companies in the world? Interested in working on developing completely new AI & machine learning products?
At Elisa IndustrIQ, you can join a global multidisciplinary team that is harnessing data and AI to provide top of the line solutions to its customers to gain value and become industry leaders in their field of manufacturing. We are functioning like a startup within the larger Elisa corporation, Proving that it is truly possible to combine the perks of a lean startup business with the resources and financial stability of a corporation. As we are growing fast and changing all the time, you will have a great chance to evolve the role yourself.
What is the role all about?
You will act as a key person steering development and developing MLOps, model deployment and model monitoring pipelines as a central component of our product development effort. You use your deep understanding of technologies to build up comprehensive and high-quality Automation relying on cloud architecture in the technical domain of Elisa IndustrIQ.
Our working environment is Agile and ever-changing, and we are constantly looking for ways to improve our processes. Hopefully, you'll enjoy this type of atmosphere as much as we do!
What do we expect from you?
Demonstrated experience in building MLOps and model Deployment architecture in production
Solid hands-on experience in deploying services and ML models into production
Experience with DevOps, DataOps & CI/CD pipelines
At least basic understanding of data science concepts
Python is very familiar to you, especially in the context of mission critical and data intensive applications
You are a team player, self-starter and have experience working in an Agile team
Working together with SW developers, data engineers, data scientists and domain experts to bring AI/ML products from idea into life
Here are some of the techs we're using: Databricks, MLflow, Delta Lake, Spark, Spark Structured Streaming, Python, Azure, AWS, Kubernetes
All the experience from these techs will benefit you, but we are always looking for new techs and improved ways to do stuff.
Most of our team is based in Helsinki, but like the rest of the elisians, we can work flexibly (in Finland) wherever and whenever it suits us best.
Why join us?
As you can see, you will be given a large portion of responsibility, but equal amounts of freedom and trust. You are surrounded by over 5000 friendly elisians, who never hesitate to come to your assistance.
Elisa has been ranked as one of Finland's best employers for many years, for many reasons: huge amounts of flexibility, a friendly and laid-back working environment, great leadership that we are truly proud of, a continuous curiosity and an innovative aim to develop , as well as a fundamental invitation to come as you are. We understand and honor the fact that each elysian comes with families, hobbies, problems, backgrounds and lives of their own. Read more about Elisa and the elisians here .
We can't wait to get to know you a bit better! We will start the interviews immediately with promising candidates, so submit your application through the link below as soon as possible! If you have any questions about the role or Elisa, please turn to Antti Liski at antti.liski (a) elisa.com or +358 40 773 3190. Welcome to our team!
#LI-Hybrid