This job is no longer active. It was disabled the Dec. 5, 2022 by Orion
Director for Consumer Health business, Orion Corporation

2 months ago
Posted: 2 months ago

Orion
Company: Orion

Dec. 4, 2022
Due date: Dec. 4, 2022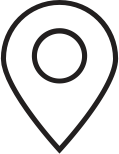 Useita paikkakuntia
Location: Useita paikkakuntia
We are currently looking for a candidate to a key position to lead Consumer Health business which is a part of Orion's Generics and Consumer Health business division.
Description of role
For this role we seek a business minded and insightful person with 10+ years of relevant experience and a proven track-record in consumer health business. As a self-guided proactive person, you are openly taking personal responsibility for the decisions and actions related to your duties. You take a broad perspective, by benchmarking externally and leveraging learning from a variety of sources to anticipate and respond to future needs.

Primary responsibilities:
accountability of business results and lead the business
maximize business opportunities of the current consumer health portfolio
alliance management related to current partnerships
identify, drive, and build new portfolio growth opportunities
build the business to new geographies outside Finland and build the needed capabilities
identify key trends and business opportunities
lead internal cross-functional teams and processes
member of the Gx and CH leadership team to contribute to the Gx and Consumer Health business and the strategy generation
continually develop the role and the business processes
The selected person in this position will report to Senior Vice President, Generics and Consumer Health business. The position will be based in Europe.
Description of unit
Generics and Consumer Health business oversees growth and profitability of the business and selling Orion's human pharmaceuticals in Finland, & Baltics, Scandinavia, Eastern Europe and to B2B customers globally. We have currently approx. 60 partners via which the Orion products are sold in more than 100 countries. Majority of the Consumer Health business is generated by Finland supported by Scandinavian, Eastern European and APAC markets.
We offer
You an opportunity to work in a leadership position within a dynamic organization with a wide cross-functional teamwork approach. You work both in strategic and operative level. In this position you have opportunities to grow and develop your capabilities in an extremely competitive business environment with a wide product, supplier, and market environment.
We offer you a challenging field of work with inspiring colleagues and the chance to do meaningful work and build the future of Orion. We are striving for excellence in everything we do. We succeed, learn together, and appreciate each other. You'll be empowered to deliver value.
Requirements
To succeed in this Director role, you should have the following background and experiences:
an academic background from a relevant field
+ 10 years working experience in manager level positions with strong track record with related positions and team leader experience
previous experience from business/sales and/or marketing roles preferably internationally
strong track-record on development of sales and business
strong business and customer driven approach    
concrete skills in business and market analysis, basic analytical and problem-solving skills  
You keep a pulse on the pharmaceutical industry trends, customer needs and competitor landscape. A we work in a global landscape, fluency in English is a must and you are flexible in your working style and hours, as your stakeholders are in different time zones. You will also have excellent networking, presentation and communication skills and strict adherence to Orion's values, policies, and business ethics.
Contact information
Are you the person we are looking for? To apply, please send your CV and application by 4th December 2022.
For more information, please contact Satu Ahomäki, tel. +358 50 966 7616. Best available on 24.11. between 11am-12pm and 1.12. between 2pm-3pm. 
#LI-ORION
Approved medical examination which also includes drug testing is required prior to the employment.


Orion Corporation operates in more than 30 countries, where we Orionees, 3300 in total, work in all kinds of positions. Among us there are Research Scientists, Laboratory Technicians, Engineers and IT Specialists as well as people working in Production, just to mention some examples. We offer diverse and responsible jobs to our personnel in a truly multi-disciplinary work environment. We encourage people to develop their competences and offer opportunities to affect the job description and creating their own career path at Orion. We are searching for top talents who are ready to share our passion for the work that we do.