This job is no longer active. It was disabled the Dec. 6, 2022 by Telia Finland Oyj
Solution Architect (Integration platforms)

2 months ago
Posted: 2 months ago

Telia Finland Oyj
Company: Telia Finland Oyj

Dec. 30, 2022
Due date: Dec. 30, 2022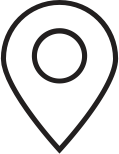 Helsinki
Location: Helsinki
Telia Company is on a transformation journey where Cloud and Infrastructure is playing a vital role by providing Integrations, Platforms and Services for build and run of Cloud Native workloads. As we progress on the journey, we need to strengthen our execution in the Integration Platform area with a Solution Architect. I am Meera Arunachalam, Head of Integration Platform and I'm now looking for Solution Architect with a passion for architecting infrastructure automation solutions with solid technical background and experience.
Is this your next opportunity?
As a Solution Architect in the Cloud & Infrastructure unit you will work in a team that has end-to-end responsibility for our IT Cloud Capabilities in relation to services and integrations, together with the team you build, run and develop the machinery of our domain with focus on the Private and Public Cloud integrations and related services.
We work according to the SAFe framework and you will be responsible in relation to the Solution Architect role
You will be part of a delivery team accountable for the services and integrations of our IT Cloud.
Together with the team your role is to make sure that we continue to develop automation and services that can be programmatically consumed through API´s and that we emerge on the journey towards a software defined service offering through Infrastructure as Code (IaC) – https://github.com/telia-oss.
In this role you will be challenged to keep pace at scale, work with a variety of technologies and continuously improve our delivery to keep the stakeholders satisfied.
Understanding of automation around compute, storage and networking technologies in a mid/large scale enterprise environment is key for this position.
Is this you?
With your forward leaning mindset and passion for technology you always want to learn more and are not afraid of challenging status quo. Continuously improving what and how you do things comes naturally for you and you like exploring ideas and experimenting with your colleagues to reach better. To succeed in this role, you need to be forward thinking, open minded and have strong collaboration skills. You have a good technical experience from application or infrastructure development or automation in an agile set up.
To be successful in this role, you need the following competencies:
Good understanding of agile principals and hold a previous role as Solution Architect or similar
Experience with Private Cloud solutions, preferable VMware stack with vRealize Automation / Orchestration or vCloud Suite
Experience with fluent with best-practices for software development with a passion for automation
Experience with Infrastructure as Code, tooling and a matching mindset
Experience working with cloud automation, IAM
Experience working with Continuous Integration and Continuous Delivery.
Great communication skills plus well spoken and written English
We expect you to have experience with:
VMware vRealize Automation vCloud Suite in a mid/large enterprise environment
Designing and implementing some enterprise-wide automation
Experience with GitHub based pipelines
Previous work with one or many of the Hyperscalers (AWS, GCP or Azure)
Understanding of cloud native development and Kubernetes
What will you find at our home?
We believe that people thrive in a purpose-driven and values-oriented culture. Welcome to Telia, the home to your next big opportunity. You will be part of an exciting journey to shape the New Generation Telco and we promise to help you grow, both professionally and personally. We believe in self-leadership where you take responsibility for expressing yourself and achieving great results. IT & telecommunications is not just our business, it's our passion. You will join a winning team, work with talented people and help create ideas and solutions for efficient business and better lives.
Working in this position you will receive a base salary from 4 298 Eur (gross) to 6 447 Eur (gross) monthly (this is a reference range, the exact salary will depend on your competencies). Plus annual bonuses which vary, depending on your competencies and your as well as Telia's results. Besides, for each employee, Telia has an additional employee benefits package which includes:
Health insurance and pension plan
Various Telia and partners' discounts and offers
Additional vacation days
Workcation
The flexibility that enables work-life balance
Chance to grow both personally and professionally with our internal programs
Open, relaxed and fun working environment
20 000 awesome colleagues across Nordic & Baltics
Interested?
Fancy joining my team? Apply for the job! Do you want to know more, reach out to me on +46730781234 or email to muthu-meera.arunachalam@teliacompany.com. Interviews will be held on an ongoing basis. In the last steps, required controls will be performed.
Welcome to Telia – Home to your next big opportunity!