This job is no longer active. It was disabled the Dec. 8, 2022 by University of Turku
Research Assistant at Biotechnology Project (FUDIS)

9 months ago
Posted: 9 months ago

University of Turku
Company: University of Turku

Dec. 7, 2022
Due date: Dec. 7, 2022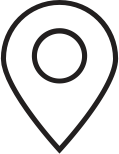 Turku
Location: Turku
Research assistant at Biotechnology project (FUDIS)


We have an open position for a Research Assistant in our FUDIS –project. This is a fascinating opportunity to have a look into our innovative research world and we welcome our students cordially to join us.

The job includes supervised laboratory work related to lateral flow assay development.


The job is suitable for 3rd - 5th year Biotechnology or biochemistry students.
Good skills on laboratory techniques and MS Office (Word, Excel, PowerPoint) are required. We appreciate 3D modelling and printing skills.
Experience on immunoassays is preferable. We hope that you can work independently in the laboratory based on supervisor's instructions.
Students who have completed the mandatory laboratory courses in Biotechnology course (MBID0002 Laboratory Exercises in Molecular Biotechnology or courses DIBT0061 and DIBT0062 or equivalent courses) are preferred.
A careful and a detail-oriented approach to work, also good co-operation skills are needed

The salary is based on the collective agreement of Finnish universities. The position belongs to the teaching and research personnel group, demand level 1, and the average full time salary is 1800 – 2108 eur depending on the studies and qualifications.The position is for 3 months and the starting date can be agreed to be anytime in January-February 2023. There is a trial period of one month.

How to apply

Please send your application right away - The deadline for applications is on 7.12.2022. A link to the electronic application system can be found from the following link: www.utu.fi/careers. Please include in English a CV and a motivation letter.
For further information, please don't hesitate to contact University Teacher/Doctoral candidate Kirsti Raiko kisrai(at)utu.fi and for questions concerning the recruitement process please turn to biocityhrservices(at)utu.fi