This job is no longer active. It was disabled the Jan. 14, 2023 by Keysight Technologies

3 weeks ago
Posted: 3 weeks ago

Keysight Technologies
Company: Keysight Technologies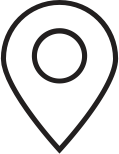 Oulu
Location: Oulu
Job Description
About us:
https://www.youtube.com/watch?v=CY5rpfZ_pZU
https://www.youtube.com/watch?v=8A1GTq0xBI0
Our culture:
We're recognized as a Great Place to Work across the globe due to our robust culture and dynamic working environment. Our global team acts as "One Keysight," using collaboration, inclusivity, and integrity to advance technology. 
We're driven and curious, and we value all ideas, especially bold ones. And our strong culture extends far beyond our own walls. 
We leverage our corporate social responsibility framework to support our communities, nurture the next generation of engineers and promote environmental sustainability.
Our technical solutions – and our methods for creating them – help connect and secure the world. Learn more about what we do and how we do it. Apply today!
NEMO IT / Support intern position job description defined below.
Please notice we are not expecting you can fluently manage all these skills requirements at the beginning!

In a nutshell this position provides great possibility to participate, use and learn multiple set of skills during managing following main responsibilities:
•    Cloud infrastructure building, maintenance, and monitoring
•    Application deployment and customer projects deployment in SaaS and on-premises environments
•    Troubleshooting Customer Support Requests and communication with the customer
•    Providing pre- and post-sales technical support to current and prospective customers
•    Flexibility to work with two technical teams with changing tasks and responsibilities focusing for the tasks which mostly interested you! 
NEMO Cloud/Server IT deployments and maintenance skills:
Helpful skills:

o    DNS management, SSL cert management
o    Server administration: Windows, Linux
o    Cloud administration: AWS, Azure
o    Network design (public cloud, on prem)
 
Possibility to learn and use existing skills for following technologies:
o    Docker containers (Windows, Linux), Kubernetes
o    Scripting (Powershell, Bash)
o    Ansible and Terraform automation
o    Monitoring with Zabbix, Kibana, Grafana
Job Qualifications
In this position there is possibility to participate Keysight NEMO DevOps development:
Helpful skills (even basic level understanding highly appreciated):

Server administration: Windows, Linux

Cloud administration: AWS, Azure

We also highly value experience in the following technologies:

Docker containers (Windows, Linux), Kubernetes

Scripting (Powershell, Bash)

Ansible automation

Monitoring with Zabbix, Kibana, Grafana
NEMO Support Engineering skills:
To succeed in this position, you need to have basics for:
o    Studies in Telecommunications, Electrical Engineering or Computer Science is preferred
o    Basic knowledge of mobile networks (e.g., GSM/CDMA/WCDMA/EVDO/HSPA/LTE/5G)
o    Knowledge of basic mobile operating systems (e.g., Android, Windows Phone)
o    Good English language skills (written and spoken) required. 
o    Strong problem-solving and troubleshooting skills
o    Motivation to learn and develop new methods in your daily work, can do attitude
o    Experience in radio engineering, drive testing, network planning, wireless test & measurement is a plus.
Job Function
*Internships